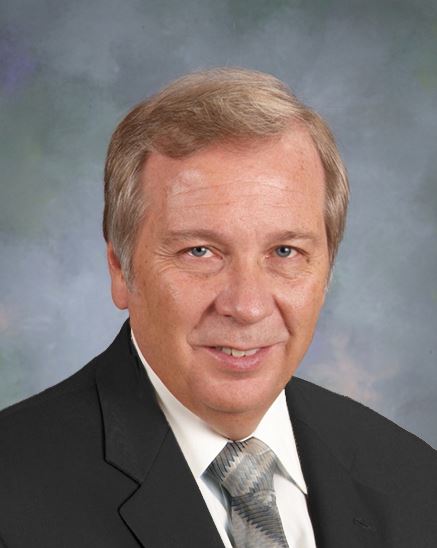 Richard J. Long, P.E.
Long International, Inc.
5265 Skytrail Drive
Littleton , CO 80123-1566
Mobile: 303-884-3060
Office: 303-972-2443
Fax: 303-200-7180
Introduction
Richard J. Long, P.E. is Founder and Chief Executive Officer of Long International, a Colorado-based construction claims and project management consulting firm that focuses its practice on owners, engineering and construction firms, and contractors performing petroleum refining, petrochemical, oil and gas, power/cogeneration, mineral processing, industrial, building, and infrastructure projects worldwide. Mr. Long has over 40 years of U.S. and international consulting experience involving construction contract disputes analysis and resolution, arbitration/litigation support and expert testimony, project management, engineering/construction management, cost and schedule control, and process engineering. As an internationally recognized expert in the analysis and resolution of complex construction disputes for 30 years, Mr. Long has served as the lead expert on over 300 projects having claims ranging in size from US$100,000 to over US$2 billion. He has presented and published numerous articles on the subjects of claims analysis, entitlement issues, CPM schedule and damages analyses, cumulative impact claims, and claims prevention.

The mission of Long International is both to resolve and prevent problems that negatively affect the success of engineering and construction projects. Long International professionals have extensive U.S. and international experience on large, complex, grass roots, revamp, and reconstruction projects incorporating conventional-phased, fast-track, or design-build concepts. Long International professionals include chemical, mechanical, civil, electrical, and mining engineers with advanced degrees, professional engineering licenses, construction management, and MBA degrees. Key personnel have over 25 years of experience working for private and public owners, large engineering and construction companies, mechanical and electrical contractors, and construction consulting firms. This experience encompasses hundreds of projects worldwide ranging in cost from several million to hundreds of millions of U.S. dollars. The company assigns senior consultants with extensive engineering and construction experience to perform the analyses and testify in mediation, arbitration, litigation, or other ADR forums, if resolution through negotiation is not achieved.

Because its professionals have many years of engineering, project/construction management, contract administration, and project controls experience prior to establishing their consulting careers, Long International has the qualifications, capability, know-how, and credibility to properly analyze problems, establish cause-effect relationships, and develop defensible and persuasive opinions relative to the responsibility for problems and resulting schedule delays, productivity loss, and cost overruns. This expertise also provides clients with the knowledge to properly manage and control the scope, quality, cost, schedule, estimating, and contract administration aspects of their projects and prevent/mitigate problems that may arise.

Long International is proud of the reputation that it has earned for high-quality work products and cost-effective results.
---
Areas of Expertise
Business Valuation
Chemical Engineering
Chemicals
Coal
Construction
Construction Damages
Construction Insurance
Construction Safety
Contracts
Demonstrative Evidence/Exhibits
Design Engineering
Explosions
Fire Insurance
Forensic Accounting
Forensic Engineering
Fuels
Insurance Customs & Practices
Lost Profits
Mechanical Engineering
Mining
Oil & Gas
Petrochemicals
Petroleum Engineering
Pipelines
Professional Engineering
Property & Casualty Insurance
Real Estate Valuation
Refineries
Scheduling Delay & Analysis
Water/Sewage Treatment Engineering
---
Expert Background
Q:

Please list your professional accreditations, degrees, licenses, and certificates granted:

A:

EDUCATION
M.S., Chemical and Petroleum Refining Engineering, Colorado School of Mines, 1974
B.S., Chemical Engineering, University of Pittsburgh, 1970

PROFESSIONAL REGISTRATIONS
Registered Professional Engineer, Colorado (No. 25050)


Q:

Please list your affiliations or memberships in any professional and/or industry organizations:

A:

PROFESSIONAL AFFILIATIONS
American Institute of Chemical Engineers
Project Management Institute
Association for the Advancement of Cost Engineering International
Society of Construction Law


Q:

Please list any teaching or speaking experience you have had, including subject matter:

A:

TEACHING AND SEMINARS
Honorarium Instructor, University of Colorado at Denver, Masters of Engineering and Engineering Management, "Project Controls and Scheduling," 2001.
Instructor, University of Houston, Master of Engineering, "Claims Management," 2003.


Q:

Have any of your accreditations ever been investigated, suspended or removed? (if yes, explain)

A:

No

Q:

On how many occasions have you been retained as an expert?

A:

I have been retained as an expert for over 300 projects

Q:

For what area(s) of expertise have you been retained as an expert?

A:

Damages
Loss of productivity
Schedule delay/disruption
Engineering standard practices
Assessment of project management performance
Technical assessment of the validity of change orders

Q:

In what percentage of your cases were you retained by the plaintiff?

A:

Approximately 50 percent

Q:

In what percentage of your cases were you retained by the defendant?

A:

Approximately 50 percent

Q:

On how many occasions have you had your deposition taken?

A:

Approximately 10 times

Q:

When was the last time you had your deposition taken?

A:

September 2009

Q:

On how many occasions have you been qualified by a court to give expert testimony?

A:

In excess of 5

Q:

On how many occasions have you testified as an expert in court or before an arbitrator?

A:

4

Q:

For how many years have you worked with the legal industry as an expert?

A:

30 years

Q:

What services do you offer? (E.g.: consulting, testing, reports, site inspections etc.)

A:

Construction claims consulting, expert witness testimony, schedule delay analysis, damages analysis, loss of productivity analysis, insurance claims analysis, schedule assurance services, entitlement analysis, and claims prevention training
---
---
References
References for Richard J. Long

R. Brooks Pitchie
Senior Counsel
Eastman Chemical Company
Building 75
100 N. Eastman Road
Kingsport, TN 37660
(423) 229-1365
bpitchie@eastman.com

Andrew McDougall
Partner
White & Case LLP
19, Place Vendôme
75001 Paris
France
Tel: + 33 1 55 04 15 04
amcdougall@paris.whitecase.com

Steven K. Champlin
Dorsey & Whitney
220 South Sixth Street
Minneapolis, MN 55402-1498
(612) 340-2913
champlin.steve@dorseylaw.com

Patrick Appel
Senior Counsel
Chevron
6001 Bolinger Canyon Road
San Ramon, CA 94583-2324
(925) 842-3840
pappel@chevron.com

Robert Wheal
Partner
White & Case
5 Old Broad Street
London EC2N 1DW, England
Telephone: + 44 (20) 7532 1820
rwheal@london.whitecase.com

Craig Tevendale
Herbert Smith
Exchange House
Primrose Street
London EC2A 2HS
44 20 7466 2445
Craig.Tevendale@herbertsmith.com

Thomas A. Loftis
Contracts Manager
ExxonMobil Development Company
17001 Northchase Drive
Office GP5-344
Houston, TX 77060
(281) 654-6512
thomas.a.loftis@exxonmobil.com

---
---
---