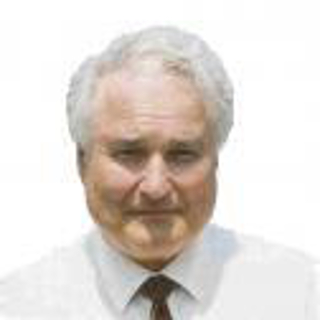 Dr. Richard Collins, Ph.D.
Biomechanics International
440 Monmouth Drive
Cranberry Township , PA 16066
Introduction
Areas of expertise include mechanical and biomedical engineering, accident reconstruction and biomechanics.

Demonstrated accuracy in research and scientific analysis in mechanical and biomedical engineering and regulatory assessments.

Former university professor of Mechanical and Aerospace Engineering, Biomedical & Human Factors Engineering; Former Professor of Medicine; and Former Endowed Chair Professor of Biomedical Engineering, former pilot .
---
Areas of Expertise
Accident Investigation
Accident Reconstruction
Aerospace Engineering
Amusement Parks
Automotive Engineering
Aviation
Bicycle
Biomechanics
Biomedical
Brain Injury
Computers
Crime Scene Analysis
Design Engineering
Elevator & Escalator
Environmental Engineering
Ergonomics
Explosions
Failure Analysis
Forensic Engineering
Forklifts
Helmets
Human Factors
Hydraulic Engineering
Industrial Engineering
Labels & Warnings
Lubricants
Materials Engineering
Mathematical Sciences
Mechanical Engineering
Medical Malpractice
Metallurgy
Occupational Medicine
Patents
Personal Injury
Physics
Products Liability
Seat Belts & Air Bags
Slip, Trip & Fall
Software Engineering
Thermal Engineering
Traffic/Highway Safety
Transportation Engineering
Transportation Safety
Walking & Working Surfaces
Welding
Wrongful Death
---
Expert Background
Q:

Please list your professional accreditations, degrees, licenses, and certificates granted:

A:

Ph.D (University of California, Berkeley).; M.A.Sc.; B.A.Sc.

Q:

Please list your affiliations or memberships in any professional and/or industry organizations:

A:

Invited Scientific Reviewer:

Journal: Heat and Mass Transfer – published by Springer Berlin / Heidelberg (Germany)
NSF (National Science Foundation) SBIR/STTR grant proposal reviewer, Panel Participant
Journal of Biomechanical Engineering (U.S.A.)
Journal of Biomechanics
Applied Mechanics Reviews (U.S.A.)
Canadian Heart Foundation Applications
Mathematical and Computer Modeling - An International Journal
International Journal of Pharmaceutics
Cooperative Grants Program of the U.S. Civilian Research and Development Foundation
for the Independent States of the Former Soviet Union
National Medical Research Council (NMRC) Singapore
Heat Transfer Engineering Journal – an International Journal (published by Taylor and Francis)


Q:

Please list any teaching or speaking experience you have had, including subject matter:

A:

Many dozen invited presentations at national and international symposia throughout the world in the fields of engineering and medicine. Full comprehensive CV available for Federal cases, containing lists of publications in peer-reviewed journals nationally and internationally.

Q:

Have any of your accreditations ever been investigated, suspended or removed? (if yes, explain)

A:

None

Q:

On how many occasions have you been retained as an expert?

A:

Engaged as an expert on literally hundreds of cases with major law firms throughout the U.S. and Europe.

Q:

For what area(s) of expertise have you been retained as an expert?

A:

Engineering (mechanical and biomedical) and medicine

Q:

In what percentage of your cases were you retained by the plaintiff?

A:

50%

Q:

In what percentage of your cases were you retained by the defendant?

A:

50%

Q:

On how many occasions have you had your deposition taken?

A:

Several dozens

Q:

When was the last time you had your deposition taken?

A:

2017

Q:

On how many occasions have you been qualified by a court to give expert testimony?

A:

several dozens - never disqualified in any US court, civil or criminal

Q:

On how many occasions have you testified as an expert in court or before an arbitrator?

A:

many dozens

Q:

For how many years have you worked with the legal industry as an expert?

A:

since 2001, following decades as University Professor of Engineering and of Medicine in both North America and Europe

Q:

What services do you offer? (E.g.: consulting, testing, reports, site inspections etc.)

A:

Consulting, testing, reports, site inspections, testimony in depositions/trials etc.

Q:

What is your hourly rate to consult with an attorney?

A:

Very affordable

Q:

What is your hourly rate to review documents?

A:

Very affordable

Q:

What is your hourly rate to provide deposition testimony?

A:

Very affordable

Q:

What is your hourly rate to provide testimony at trial?

A:

Very affordable

Q:

Please list any fees other than those stated above (E.g.: travel expenses, copy fees, etc.)

A:

Travel etc. expenses at cost - billings fully itemized
---
---
References
Attorney references available upon request
---
---