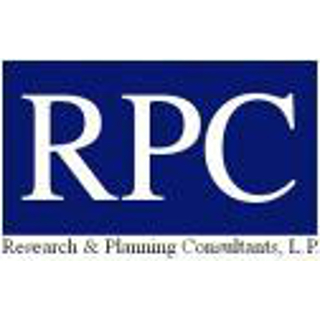 Research & Planning Consultants, LP
6300 La Calma Drive, Suite 170
Austin , TX 78752
Office: 512-371-8000
Fax: 512-371-8001
Introduction
RPC assists attorneys in Personal Injury, Commercial and Healthcare litigation, with economic damages, from loss of profits or earnings to contract disputes, state and federal anti-trust disputes, and fraud and abuse investigations. Indepth experience in healthcare liability and damage issues.

RPC has prepared damage studies covering the construction, technology, manufacturing, waste management, trucking, public utility, real estate, healthcare, managed care and other industries and professions. Clients nationwide.

Led by Ronald T. Luke, PhD, JD, RPC's experienced team of professional staff has backgrounds in law, medicine, economics, accounting, business valuation, health administration, nursing, life care planning, finance, and vocational assessment, and provide an integrated damages analysis. The RPC team works closely with litigators from discovery to mediation to trial to understand the issues in the case to develop an independent analysis of those issues and to provide a professional critique of the work of experts retained by other parties to the litigation.

Dr. Luke and his colleagues have been accepted as expert witnesses in state and federal courts and before administrative agencies in more than 25 states, and have testified in regulatory proceedings and consulted on projects for major national hospital chains, as well as community hospitals.
---
Areas of Expertise
Business
Business Interruption
Business Valuation
Discrimination
Economics
Employment
Finance
Financial Planning
Forensic Accounting
Health Care Administration
Health Care Economics
HIPAA
Hospital Administration
Labor Economics
Life Care Planning
Lost Profits
Managed Care & HMOs
Medical Billing
Medical Fraud
Medical Valuation
Sexual Harassment/Discrimination
Statistics
Vocational Evaluation & Rehabilitation
Wrongful Termination
---
Expert Background
Q:

Please list your professional accreditations, degrees, licenses, and certificates granted:

A:

RPCs team includes a licensed attorney, Certified Public Accountant, Certified Forensic Accountant, physicians board-certified in Rehabilitation Medicine, a board-certified Orthopedic Surgeon, Masters of Business Administration, a Master of Healthcare Administration, a Registered Nurse, a certified life care planner, and a certified vocational evaluator.

Q:

For how many years have you worked with the legal industry as an expert?

A:

RPC staff have been providing expert witness testimony since 1981.
---