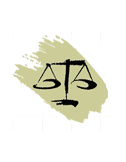 Randy A. Sugarman, BA, MBA, CPA, CFE, CIRA & CFF
Sugarman & Company LLP
505 Montgomery Street
San Francisco , CA 94111
Introduction
Mr. Sugarman acts as a State Court Receiver, Federal Bankruptcy Trustee, Assignee for Benefit of Creditors, Federal Bankruptcy Examiner. He is currently involved in several large Chapter 11 judgments as a Trustee, and has successfully negotiated reconstructive settlements. In the Real Estate industry, Mr. Sugarman has been appointed as a State Court Receiver by various banks for several large real estate development projects, where his analysis worked towards completion and settlements.

In addition to being a Certified Public Accountant, Mr. Sugarman holds credentials as a Certified Fraud Examiner and a Certified Insolvency and Reorganization Advisor. He is certified by the American Institute of CPAs in Financial Forensics (CFF) and is a member of the Association of Insolvency Accountants, Turnaround Management Association, American Bankruptcy Institute, National Association of Certified Fraud Examiners, California Bankruptcy Forum, American Institute of Certified Public Accountants, and California Society of Certified Public Accountants.

He is one of the founding members of the Turnaround Management Association, where he served on the Board of Directors. Mr. Sugarman previously served on the Board of Directors of the Bay Area Bankruptcy Forum and on the California Society of Certified Public Accountants' Committee on Taxation. He has over 50 years accounting experience.

-Chapter 11 Trustee of various operating businesses from corporations to mid-size to small businesses
Randy Sugarman is the managing partner of Sugarman & Company, LLP, which he founded in 1977. He provides litigation support to both defense and plaintiff legal counsel, and he has prepared extensive financial analyses. Mr. Sugarman also provides expert witness testimony on management and financial issues, and he serves as a financial consultant in workout and bankruptcy situations. He has assumed management responsibilities, implemented cost controls, negotiated with creditors, and supervised the orderly liquidation of assets.

-Credentials
Prior to the formation of Sugarman & Company LLP, he was associated with the national accounting firms of Main Hurdman (now KPMG Peat Marwick) and Kenneth Leventhal & Company (now Ernst & Young). He obtained his Bachelor of Arts in international relations from Stanford University, and he went on to earn a Masters of Business Administration with an emphasis on accounting at Stanford Business School.
---
Areas of Expertise
Bankruptcy
Forensic Accounting
Fraud Investigation
---