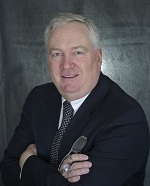 Randy Clarksean, Ph.D., PE.
ARCCA, Inc.
Introduction
Dr. Clarksean has more than 30 years' experience as a mechanical engineer specializing in Failure Analysis, Accident Reconstruction, Fires/Explosions, Spontaneous Combustion/Ignition and the thermal performance of engineering systems (HVAC, boilers, heat transfer, phase change and fluid flow). He also has strong skills in applying fundamentals to diverse process equipment, product design, computer applications and software development, and is an experienced expert witness.

Dr. Clarksean has performed failure analysis investigations for insurance clients, attorneys, and industrial clients. He was also an Adjunct Professor at the University of Nevada, where he conducted research on a wide range of technical topics, such as fluid mechanics, thermal system analysis, cluster computing and thermodynamics. In addition to many honors and awards, Dr. Clarksean holds a PCM system patent and has had numerous papers published.
---
Areas of Expertise
Accident Investigation
Boilers
Conveyors
Explosions
Failure Analysis
Fire
Forensic Engineering
Furnaces
Mechanical Engineering
Plumbing & HVAC
Professional Engineering
Thermal Engineering
---
---
---