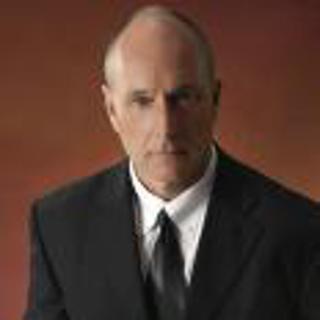 Professor Gregory Gilbertson
Expert Witness - Private Investigator
GILBERTSON INVESTIGATIONS
Olympia , WA 98516
Introduction
Moral authority matters in the courtroom. Professor Gregory Gilbertson has earned the respect of judges, prosecutors, and attorneys alike for his lifetime of public service. He is a tenured professor of criminal justice with nearly two decades of full-time college and university teaching experience. He is also an expert witness in police standards and practices. He has consulted with over two dozen law firms in 10 states on criminal defense, civil rights, and wrongful termination casework.

As a former police officer with the cities of Atlanta and La Grange, Georgia, Professor Gilbertson's duty assignments included SWAT Team tactical officer, senior patrolman, stakeout squad detective, superior court investigator and school resource officer. He has over 3000 hours of tactical training and operational experience.

Professor Gilbertson has twice deployed to active war zones as a civilian International Police Trainer and subject matter expert for the U.S. Department of Justice and U.S. Department of Defense. He served 13 months in Kabul, Afghanistan as Senior Mentor and NATO Liaison to the Afghan National Police Academy. Prior to Afghanistan, he completed a one year deployment to Iraq where he worked as a curriculum specialist for the Baghdad Police College and as deputy director of the United Kingdom's Basrah Training College for Iraqi police cadets.

Professor Gilbertson has owned a private investigations agency for over a decade. His agency specializes in high profile criminal defense and civil rights casework. Prior to entering law enforcement, he served in the U.S. Army as a commissioned officer of infantry soldiers. He is a Distinguished Military Graduate of the U.S. Army Officer Candidate School.

Professor Gilbertson is a frequent contributor to NewsMaxTV, the Gannet Newspapers, Alternet.org, and the radio program "Celebrity Court." He is available for expert witness casework anywhere in the United States.
---
Areas of Expertise
Criminal Law
Criminology
Deadly/Excessive Force
Law Enforcement
Legal Ethics
Personal Injury
Police Procedures
Private Investigators
Wrongful Death
---
Expert Background
Q:

Please list your professional accreditations, degrees, licenses, and certificates granted:

A:

Master's degree, Justice Administration - Columbus State University

Bachelor's degree, History - University of Washington

Private Investigator, Washington License No. 3198

State of Washington, Community & Technical Colleges, Vocational Technical Education Certificate, Criminal Justice

Pierce County Center for Dispute Resolution, Mediation Training Course

Q:

Please list your affiliations or memberships in any professional and/or industry organizations:

A:

Washington Association of Legal Investigators (Member)

Washington Association of Criminal Defense Lawyers (Associate Member)

Q:

Please list any teaching or speaking experience you have had, including subject matter:

A:

Professor of Criminal Justice, Centralia College, Criminal Justice, Criminology, & Crime Scene Investigation (15 years)

Adjunct Professor, Brandman University, Lacey, WA, Criminal Justice (5 years)

Adjunct Professor, South Puget Sound Community College, Olympia, WA, Criminology & Investigations (1 year)

Senior Lecturer, Saint Martin's University, Criminal Justice (11 years)

Senior Mentor & NATO Liaison, Afghan National Police Academy - Kabul, Afghanistan (13 months)

Deputy Director, Basrah Training College (United Kingdom), Basrah, Iraq (4 months)

International Police Trainer & Curriculum Specialist, Baghdad Police College, Iraq (8 months)

Q:

On how many occasions have you been retained as an expert?

A:

24

Q:

For what area(s) of expertise have you been retained as an expert?

A:

False Arrest
Self-defense
Probable Cause
Excessive Force
SWAT Operations
Juvenile Justice
Criminal Defense
Police Misconduct
Private Investigations
Illegal Search & Seizure
Police Practices & Procedures
Wrongful Termination of Police Officer
Wrongful Termination of Corrections Officer

Q:

What services do you offer? (E.g.: consulting, testing, reports, site inspections etc.)

A:

Expert Witness case analysis and consulting.

Q:

What is your hourly rate to consult with an attorney?

A:

I do not charge for initial attorney consultations. My fees for expert witness casework typically range from $5000.00 - $7500.00 depending upon the nature and complexity of the case. I require a 50% down payment with the remaining 50% due in 180 days or less.

Q:

What is your hourly rate to review documents?

A:

$150.00

Q:

What is your hourly rate to provide deposition testimony?

A:

$250.00

Q:

What is your hourly rate to provide testimony at trial?

A:

$400.00

Q:

Please list any fees other than those stated above (E.g.: travel expenses, copy fees, etc.)

A:

Reasonable airfare, meals, and hotel expenses. Please include $150.00 per day in miscellaneous travel expenses.
---
References
Ms. Jean Jorgensen, J.D.
Attorney at Law
Singleton & Jorgensen, Inc.,PS
337 Park Avenue North
Renton , WA 98057
(425) 235-4800
Wrongful Termination of a Police Officer

Mr. John Bonin, J.D.
Attorney at Law
Bonin & Cook PS
PO Box 783 (mailing)
1800 Olympic Highway South, Suite 2,
Shelton, WA, 98584-0783
(360) 427-7474
Wrongful Termination of a Corrections Officer

Mr. James Bible, J.D.
Attorney at Law
James Bible Law Group
14205 SE 36th St, #100
Bellevue, WA 98006
(425) 519-3675
Excessive Force & Criminal Defense Casework

Mr. Philip Mahoney, J.D.
Attorney at Law
2366 Eastlake Ave E Ste 227
Seattle, WA, 98102-6500
(206) 623-4815
Excessive Force & Police Misconduct

Ms. Vickie Hutchinson, J.D.
Attorney at Law
100 Mill Plain Road
Danbury, CT 06811
(203) 778-2797
Self Defense

Mr. Antoni Froehling, J.D.
Mr. Jesse Froehling, J.D.
Attorneys at Law
Froehling Law Firm
122 East Stewart Avenue
Puyallup, WA 98371
(253) 770-0116
Illegal Search & Seizure, Excessive Force, & False Arrest

Mr. Bruce Finlay, J.D.
Attorney at Law
1615 Olympic Highway N.
Shelton, WA 98584
(360) 432-1778
Criminal Defense Casework

Mr. James J. White, J.D.
Attorney at Law
The Law Offices of Smith and White, PLLC
Smith Tower
506 2nd avenue, #1400
Seattle, WA 98104
(206) 650-9270
Excessive Force & Police Misconduct

Stephen A. Houze, J.D.
Attorney at Law
PacWest Center
1211 SW Fifth Avenue, Suite 1240
Portland, OR 97204
503) 299-6426
Criminal Defense Casework

Mr. James Gazori, J.D.
Attorney at Law
PO Box 1255
Shelton, WA, 98584-0950
(360) 462-0018
Criminal Defense Casework

Ms. Stephanie Cooper, J.D.
Attorney at Law
Aldrich Law Firm, Ltd.
1601 South Rainbow Boulevard, Suite 160
Las Vegas, NV 89146
(702) 583-6748
False Arrest & Abuse of Authority

Mr. Stephen Pidgeon, J.D.
Attorney at Law
Old Federal Building
3002 Colby Avenue, Suite 306
Everett, Washington 98201
(425) 605-4774
Excessive Force & Police Misconduct

Mr. Michael J. Kelly, J.D.
Attorney at Law
Gehrke, Baker, Doull & Kelly
22030 7th Ave S #202
Des Moines, WA, 98198
(206) 878-4100
Excessive Force & Police Misconduct

Mr. Michael Blanchard, J.D.
Mr. Bryan Fiengo, J.D.
Attorneys at Law
Suisman Shapiro, Attorneys at Law
2 Union Plaza
P.O. Box 1591
New London, CT 06320
(800) 499-0145
Criminal Defense Casework

Mr. Gary Preble, J.D.
Attorney at Law
2120 State Avenue NE
Olympia, WA 98506
(360) 943-6960
Illegal Search & Seizure, Abuse of Authority
False Arrest, Excessive Force, & Police Misconduct

Mr. Walter Peale, J.D.
Attorney at Law
Peale Law Firm
15803 8th Ave NE
Shoreline, WA, 98155
(206) 906-9112
False Arrest & Excessive Force

Mr. Philip Abromats, J.D.
Ms. Letitia Abromats, J.D.
Attorneys at Law
750 US Highway 14
Greybull, WY, 82426-9708
(307) 765-4518
Illegal Search & Seizure, False Arrest

Mr. James Lyle, J.D.
Attorney at Law
Law Offices of James P. Lyle PC
1116 Second Street N.W.
Albuquerque, NM 87102
(505) 843-8000
Excessive Force

Mr. Thomas Olmstead, J.D.
Attorney at Law
Thomas S. Olmstead Law Office
20319 Bond Road NE
Poulsbo, WA 98370
(360) 779-8980
Excessive Force & Police Misconduct