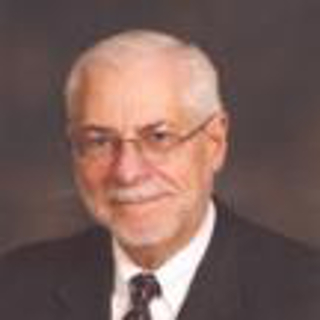 Mr. Peter T Tomaras, MBA, CHA, FMP
Apollo Hotel Consultancy
5 Eton Court
Champaign , IL 61820
Office: 217-552-1678
Fax: 217-552-1678
Introduction
Mr. Tomaras has provided expert litigation support in more than 75 cases over 14 years, in these areas of expertise: Operations, premises safety/security, standards of care, and management of hotels, bars and restaurants. Mr. Tomaras holds the hospitality industry's highest professional designations: Certified Hotel Administrator (CHA) and Food Management Professional (FMP). He has 40 years in hospitality management and consulting, and has served as president of both the Illinois Innkeepers Association and the Illinois Restaurant Association. As a consultant, Mr. Tomaras has led three firms: Restaurant Concepts, Inc. (president); State Street Associates (executive vice-president); and Apollo Hotel Consultancy (principal).

Mr. Tomaras has worked with attorneys for both defense and plaintiffs in a wide range of cases including sexual assault in hotels, a double murder at a hotel, assaults at bars and dram shop issues, and swimming pool drownings. He projects professionalism and confidence, and is known for integrity and objectivity. He writes articulate, comprehensive reports with citations, and is responsive to attorney and client requirements, always meeting deadlines. HOWEVER: at this stage of his career, Mr. Tomaras chooses to confine his litigation support to consulting on cases. Travel away from his wife, who is in declining health, means it is no longer possible to promise testimony beyond deposition in his home city.

Mr. Tomaras directed the accredited Hospitality Management program at Parkland College in Champaign (10,000 students) as associate professor, winning two national teaching awards. He taught nine different restaurant and hotel management courses including Hospitality Law, and has presented educational seminars to operators and employees on security, front desk operation, and human resources management. He has written case studies of Ritz-Carlton and Marriott, the Amway Grand Plaza (Michigan), the Wickaninnish Inn (Tofino, BC), and The Inn at Blackberry Farm (Tennessee), as well as of award-winning midscale hotels. He has conducted research at major hotels in Chicago, Washington, Barcelona, Paris, Athens, and Cyprus.
---
Areas of Expertise
Americans with Disabilities Act (ADA)
Bars/Lounges/Night Clubs
Franchising
Hotel & Hospitality
Hotel Security
Liquor Liability/Dram Shop
Premises Liability
Restaurant Security
Security Management
---
Expert Background
Q:

Please list your professional accreditations, degrees, licenses, and certificates granted:

A:

BA - Economics, University of Illinois
MBA - Master of Business Administration, Illinois State University, 1994
CHA - Certified Hotel Administrator 1981 American Hotel & Lodging Association
FMP - Food Management Professional 1993 National Restaurant Association

Q:

Please list your affiliations or memberships in any professional and/or industry organizations:

A:

(Former) American Hotel and Lodging Association
(Former) National Restaurant Association
Illinois Restaurant Association
Illinois Hotel and Lodging Association

Q:

Please list any teaching or speaking experience you have had, including subject matter:

A:

18 years teaching, 7 full-time as associate professor and director, Hospitality Management, Parkland College, Champaign, IL.
Extensive public speaking experience over many years.

Q:

Have any of your accreditations ever been investigated, suspended or removed? (if yes, explain)

A:

No

Q:

For what area(s) of expertise have you been retained as an expert?

A:

Hotel standards of care; hotel security and duty of guest safety; hotel fire safety; assaults in hotel and public rooms; bedbug complaint at hotel; injury at hotel events (parties, receptions; restaurant negligence (product safety, premises safety); restaurant operations/classification (non-compete challenge); food safety; invasion of privacy at hotel.

Q:

What is your hourly rate to consult with an attorney?

A:

Rates available upon request.

Q:

What is your hourly rate to review documents?

A:

Rates available upon request.

Q:

What is your hourly rate to provide deposition testimony?

A:

Rates available upon request.

Q:

What is your hourly rate to provide testimony at trial?

A:

Rates available upon request.

Q:

Please list any fees other than those stated above (E.g.: travel expenses, copy fees, etc.)

A:

out-of-pocket at cost + 5%, auto travel at current IRS mileage rate.
---
References
Marc J. Ansel
Ansel & Small, Ltd.
41 E. University Ave., Champaign IL 61820
Phone: (217)359-0200; Fax: (217)359-0888 mjalaw@shout.net

Michael Klenov
Korein Tillery, LLC
mklneov@KoreinTillery.com
505 North 7th Street, Suite 3600
St. Louis, MO 63101
Office: 314-241-4844

Connie O'Neill | Of Counsel
Cassiday Schade LLP
Telephone: 312-444-1875
20 N. Wacker Drive Ste 1000
Chicago, IL 60606
Telephone: 312-606-7448

Mr. Jon Shelton, Esq.
SHELTON & MADRID
100 North 2nd Street
618-588-3100 or 314-541-8036
New Baden, Illinois 62265