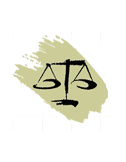 Peter Gleiberman, M.D.
Forensic MED Experts
Introduction
Dr. Peter Gleiberman, M.D., a Board Certified Orthopaedic Surgeon has been in private practice since
1987. He specializes in total joint replacement, arthritis and adult reconstruction and sports medicine.

Dr. Gleiberman received his Doctorate of Medicine from the College of Medicine and Dentistry of New
Jersey. He served his residency at the New York Medical College, Department of Orthopaedics and a
Fellowship at the University of Southern California.

Dr. Gleiberman has had academic appointments at both the UCLA David Geffen School of Medicine and
the Charles Drew University of Medicine and Science. He is also a member of the Total Joint Committee
for Torrance Memorial Medical Center. He presently is a Qualified and Agreed Medical Examiner for the
State of California and is fluent in Portuguese and Spanish.
---
Areas of Expertise
Orthopedic Surgery
Sports Medicine
---