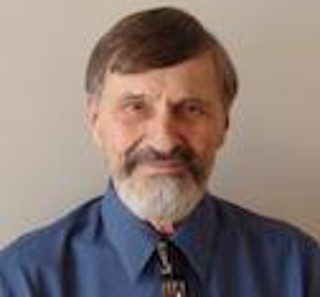 Mr. Peter Combs, Architect Expert Witness
Combs & Associates
21 Wolfcliff Road NE
White (Atlanta) , GA 30184
Introduction
28 years as a trial experienced expert witness specializing in architecture, ADA compliance, construction, building codes, contract disputes, water intrusion and forensic reconstruction of personal injury locations when the only remaining evidence is photographs.

A Trial Experienced Expert Witness; Mr. Combs provides unbiased and impartial expert testimony and litigation support services split almost evenly between plaintiff and defense attorneys. He produces factual, clear and concise reports that are easy to understand and has the ability to convey complex technical concepts to a jury in layman's terms. He can assess stairs, ramps, windows, water intrusion problems, slip and falls, handrails, guardrails, curb ramps, skylights, drawings and much more.

Mr. Combs has been registered as an Architect in Georgia, Florida, Arizona, South Carolina, New York, Colorado, Alabama and Ohio. He has over 40 years of widely varied experience as a practicing architect as well as hands-on construction experience. This makes him uniquely qualified to analyze construction methods and drawings, to detect errors and omissions, to evaluate accident sites and determine if building codes or ADA regulations have been violated.

Some of the projects he has worked on include: a Hyatt Hotel in San Francisco, a merchandise mart in Brussels Belgium, a corporate headquarters for a manufacturing firm Alabama, a multifamily residential complex in Arizona, automobile dealerships, retail stores, shopping malls, residences, office buildings, restaurants, the Discovery School in Charleston SC, new offices for the Carter Presidential Center and a restaurant in Atlanta's Woodruff Memorial Arts Center.

Mr. Combs works in all states.
---
Areas of Expertise
Americans with Disabilities Act (ADA)
Architect Liability
Architecture
Building Codes
Construction
Construction Damages
Disabled Access
Ramp & Stairs
Scheduling Delay & Analysis
---
Expert Background
Q:

Please list your professional accreditations, degrees, licenses, and certificates granted:

A:

Bachelor of Architecture University of Florida
Licensed architect in Georgia -- Past licenses: South Carolina, Alabama, Ohio, Arizona, New York, Florida & Colorado

Q:

Please list your affiliations or memberships in any professional and/or industry organizations:

A:

Past memberships: AIA, CSI

Q:

Please list any teaching or speaking experience you have had, including subject matter:

A:

Speaking:
1989, to the HEAL organization, on the building environments that are free of out gassing from building materials.

October 15, 2004, to Institute of Continuing Legal Education in Georgia at a seminar on "Advanced Slip & Fall," I spoke about the role of building codes in preventing slip & fall injuries.


Q:

On how many occasions have you been retained as an expert?

A:

200

Q:

For what area(s) of expertise have you been retained as an expert?

A:

Disabled access, blueprints, building codes, slip and fall, Premises liability,
stairs, ramps, skylights, ADA, code compliance, contract documents, AIA documents,
Architecture, Construction, Americans with Disabilities Act, Construction Disputes, Standard of Care, Construction Failures, contract disputes, building failure, curb ramp, handicapped, architect, architecture, water intrusion, building maintenance, coefficient of friction, handrails, guardrails, standard of care, windows, doors


Q:

In what percentage of your cases were you retained by the plaintiff?

A:

about 50%

Q:

In what percentage of your cases were you retained by the defendant?

A:

about 50%

Q:

On how many occasions have you had your deposition taken?

A:

70

Q:

On how many occasions have you been qualified by a court to give expert testimony?

A:

10

Q:

On how many occasions have you testified as an expert in court or before an arbitrator?

A:

10

Q:

For how many years have you worked with the legal industry as an expert?

A:

28
---
References
Many references can be provided for both Plaintiff and Defendant work.
---
---