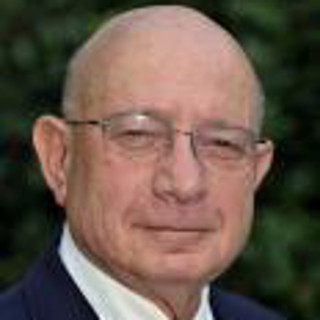 Mr. Peter J. Bondy
Bondy Advisors
37224 Corvette Dr.
Prairieville , LA 70769
Introduction
Peter has more than 45 years of experience as an actuary and a financial services professional. He has served as a corporate executive, as a corporate director and as a consultant domestically and internationally. Peter has spoken frequently and has participated on many committees. He has been published.

He offers his services to both plaintiffs and the defense in the following areas:

- Life Insurance and Annuities
- Reinsurance
- Due Diligence Reviews
- Suitability of Sale
- Life Settlements
- Assessing and determining the value of life insurance policies, annuity benefits, retirement benefits, disability benefits, life estate plans; substandard structured settlement annuities, and/or future medical services prescribed by an LCP. Values are determined various purposes including: divorce, donation and gift, estate valuation, dispute resolution.

Peter strives to communicate in manner easily understood by the audience.
---
Areas of Expertise
Actuary - Actuarial
Annuities
Disability
Economics
Employment
Health/Medical/Disability Insurance
Insurance Customs & Practices
Life Insurance
Pensions
Personal Injury
Reinsurance
Wrongful Death
---
Expert Background
Q:

Please list your professional accreditations, degrees, licenses, and certificates granted:

A:

FSA - Fellow Society of Actuaries
MAAA - Member American Academy of Actuaries
B.S. Math - Wake Forest University

Q:

Please list your affiliations or memberships in any professional and/or industry organizations:

A:

NAFE - National Association of Forensic Economics

Q:

Please list any teaching or speaking experience you have had, including subject matter:

A:

Pre-Licensing Course - required for Life Insurance Agent License
Remarks on Viatical Settlements - Jones Walker etal, New Orleans



Q:

For what area(s) of expertise have you been retained as an expert?

A:

Life Settlements, Economic Loss, Divorce, Valuation of Life Estate Plan

Q:

In what percentage of your cases were you retained by the plaintiff?

A:

about half

Q:

In what percentage of your cases were you retained by the defendant?

A:

About half

Q:

What services do you offer? (E.g.: consulting, testing, reports, site inspections etc.)

A:

Expert Consultant
Expert Witness
Reports
Review and Critique of Other Party Report



Q:

What is your hourly rate to consult with an attorney?

A:

Please inquire

Q:

What is your hourly rate to review documents?

A:

Please inquire

Q:

What is your hourly rate to provide deposition testimony?

A:

Please inquire

Q:

What is your hourly rate to provide testimony at trial?

A:

please inquire

Q:

Please list any fees other than those stated above (E.g.: travel expenses, copy fees, etc.)

A:

Direct expenses
---