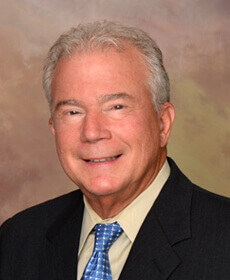 Pedro Diez, R.A.
The Falcon Group
Introduction
Mr. Diez is the Lead Architect of the firm's Florida Architectural division. The Florida Office develops working drawings and construction documents for the firm's residential, commercial and retail projects, throughout South Florida and the Caribbean. Mr. Diez prepares site assessments and zoning analyses for the firm's projects. He communicates routinely with local construction officials, building contractors and representatives of the Miami-Dade and Broward County Building Departments, as well as state officials to obtain clarifications for the Florida Building Code. As a State of Florida Independent Adjuster, Mr. Diez brings to the firm a unique perspective in catastrophe reconstruction which is an asset to our South Florida clients.

Mr. Diez, a Florida Registered Architect and LEED AP, has 30 years of experience in the Architecture and construction industry. Mr. Diez' experience in the private sector, have provided an opportunity to deal with a diverse section of Architectural work, of a commercial and institutional nature. The ability to communicate with all levels of clients and construction personnel keeps the firm in touch with the different phases of the project. Mr. Diez is specifically charged with maintaining a high level of performance in design, construction documents and project management. Mr. Diez' extensive on site experience throughout his career provides a valuable background for decisions which affect the projects in the areas of time and cost effectiveness. The firm provides a full scope of services from site selection to construction administration.

With experience at award-winning architecture firms in Miami, Florida, and as a former Principal of his own firm for 25 years, he brings a broad scope of expertise to Falcon Group projects. Mr. Diez has been involved as a Principal and Project Architect in the planning, design, and project management of many successful building design projects including, renovations and the adaptive re-use of existing buildings, as well as site design and new construction. Commercial building types include hospitality, University classrooms and offices, apartments, medical office buildings, and warehouse projects. His retail design portfolio includes stores in numerous malls in the South Florida area. He has provided strategic direction on complex projects by carefully weighing site considerations, budgets, and construction techniques for a wide range of clients.
---
Areas of Expertise
Architect Liability
Architecture
Building Codes
Construction
Construction Site
Scheduling Delay & Analysis
---
---
---