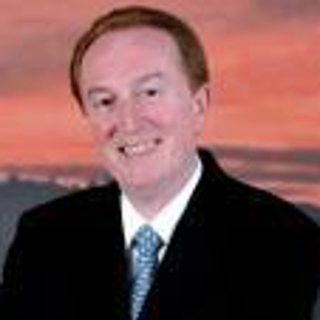 Dr. Paolo Zannetti
EnviroComp Consulting, Inc.
2298 Ocaso Camino
Fremont , CA 94539
Mobile: 510-220-8014
Office: 510-490-3438
Fax: 510-490-3357
Introduction
I am one of the top scientists in the field of air pollution, atmospheric sciences, and computer modeling. I have 40+ years of experience in scientific research, with hundreds of peer-reviewed articles and books. I have 20+ years of experience in litigation consulting, on both defense and plaintiffs cases.
---
Areas of Expertise
Agricultural
Carbon Monoxide Poisoning
Chemical Engineering
Coal
Environmental Engineering
Explosions
Fire
Mathematical Sciences
Physics
Refineries
---
Expert Background
Q:

Please list your professional accreditations, degrees, licenses, and certificates granted:

A:

• Qualified Environmental Professional (QEP), Institute of Professional Environmental Practice (IPEP) (www.ipep.org) (http://ipep.org/applications/qep-certification/)
Certificate #029440029 (2/1994) – Recertified on 7/2007
• Doctoral Degree in Physics, University of Padua, Italy (12/1970) (www.unipd.it)
• Diploma of Maturita' Scientifica (Science Degree), Lyceum Ippolito Nievo, Padova, Italy (7/1965)
(http://www.liceonievo.it/)


Q:

Please list your affiliations or memberships in any professional and/or industry organizations:

A:

• Member, International Scientific Advisory Committee, AIR POLLUTION Conference Cycle, Wessex Institute of Technology, UK (since 2000)
http://www.wessex.ac.uk/15-conferences/air-pollution-2015.html
• Member, "SATURN Specialist Group", subproject of EUROTRAC-2 dealing with urban air pollution (1998-2000. http://www.gsf.de/eurotrac
• San Francisco Bay Area Regional Coordinator for the Institute of Professional Environmental Practice (IPEP) (since 1997). http://www.ipep.org
• Athens 2004 Committee (1997 – 2000). http://www.olympic.org/athens-2004-summer-olympics
• Reviewer Group, Center for Indoor Air Research (CIAR) (1995 – 1999)
• International Scientific Advisory Committee, Environmental Engineering and Management Conference, Barcelona, Spain (October 1998)
• International Scientific Advisory Committee, Environmental Engineering, Education and Training Conference (EEET96), Southampton, UK (April 1996)
• Scientific Advisory Board, International Congress on Modeling and Simulation (MODSIM 93 and MODSIM 95), Modeling and Simulation Society of Australia, Inc. http://www.modsimworldconference.com/
• International Federation for Information Processing (IFIP), Working Group WG 5.11 (Computers and Environment) (1992 – 1997). http://www.ifip.org/homeintro.html
• ISATA Programme Committee (1992 – 1994)
• Scientific Committee of the Technological Consortium THETIS (Venice, Italy) (1991)
http://www.thetis.it/thetis/environmental-engineering.html
• Board of Directors, MONDOMETANO, RES Editrice srl (1989 – 1992)
• European Association for the Science of Air Pollution (EURASAP) (1987 – 1994)
http://www.eurasap.org/AboutEURASAP.html
• EPA-ASRL pool for the review of U.S. Environmental Protection Agency publications (1987 – 1996)
http://www.epa.gov/
• American Meteorological Society (AMS) (1978 – 1985) http://www.ametsoc.org/
• Air & Waste Management Association (A&WMA) (originally Air Pollution Control Association, APCA) (since 1978). Emeritus Member since 2013. http://www.awma.org/Public


Q:

Please list any teaching or speaking experience you have had, including subject matter:

A:

Hundreds of presentations at conferences, invited seminars, teaching courses (see CV)

Q:

Have any of your accreditations ever been investigated, suspended or removed? (if yes, explain)

A:

No

Q:

On how many occasions have you been retained as an expert?

A:

More than a hundred cases

Q:

For what area(s) of expertise have you been retained as an expert?

A:

air pollution, plume modeling, accident reconstruction, accidental releases, fires, explosions, aerial drift of pesticide, meteorological analysis, odor problems, odor modeling

Q:

In what percentage of your cases were you retained by the plaintiff?

A:

about 15-20%

Q:

In what percentage of your cases were you retained by the defendant?

A:

About 80-85%

Q:

On how many occasions have you had your deposition taken?

A:

45 times

Q:

When was the last time you had your deposition taken?

A:

November 2014

Q:

On how many occasions have you been qualified by a court to give expert testimony?

A:

more than 24 times

Q:

On how many occasions have you testified as an expert in court or before an arbitrator?

A:

24 times

Q:

For how many years have you worked with the legal industry as an expert?

A:

25 years

Q:

What services do you offer? (E.g.: consulting, testing, reports, site inspections etc.)

A:

consulting, testing, reports, site inspections, reviews, computer modeling, GIS, data analysis, etc.

Q:

What is your hourly rate to consult with an attorney?

A:

$340 per hour. My assistants/associates charge lower rates

Q:

What is your hourly rate to review documents?

A:

$340 per hour. My assistants/associates charge lower rates

Q:

What is your hourly rate to provide deposition testimony?

A:

$440 per hour. My assistants/associates charge lower rates

Q:

What is your hourly rate to provide testimony at trial?

A:

$440 per hour. My assistants/associates charge lower rates

Q:

Please list any fees other than those stated above (E.g.: travel expenses, copy fees, etc.)

A:

Expenses (e.g., traveling, subcontractors) are generally charged with a 15% G&A
---
---
References
References are available upon request. Description of selected projects and testimonials are provided at www.envirocomp.com
---
---