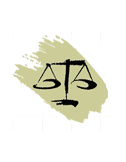 OSS Law Enforcement Advisers
19018 Candleview Dr.
Spring , TX 77388
Introduction
OSS Expert Witness Consultants are certified and licensed expert witness professionals in both federal and state courts. We specialize in expert witness services for governmental and private operations such as law enforcement, jails, prisons, security, correctional healthcare, institutional health care, schools, and other entities.

Choosing an OSS expert witness consultant offers your organization the consulting and expert testimony support that is vital in both mitigating risk and/or defending against claims and legal actions. Through our expert witnesses, we provide our clients with an edge in dealing with the all too common issue of defending their policies, procedures, and practices against litigation.

Our expert witnesses have a wide range of knowledge and extensive backgrounds in their specialties, and we bring that expertise to bear for you. In most cases, OSS clients are not hampered by having to select an expert witness consultant or testifying expert before the case is more fully developed. In the past, attorneys were forced to look for an expert witness early on in the discovery process, only to find that the case took a turn and the attributes most needed at trial are not a good fit with the expert witness already retained. We offer a battery of experts with varying areas of specialization who can work as a team on your particular case. This advantage ensures that, as your case progresses, you will have the right expert services regardless of any unforeseen changes.
---
Areas of Expertise
Jails & Prisons
Law Enforcement
---