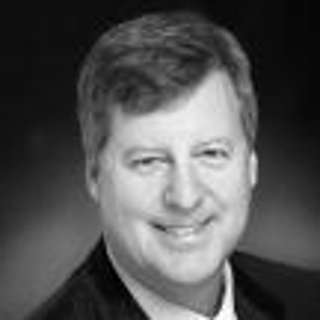 Mr. Ole E Haaland
ANNA, Inc.
626 Admiral Dr C-537
Annapolis , MD 21401
Office: 410-703-9002
Fax: 410-268-3505
Introduction
Mr. Haaland has thirty four years experience in power production, design, construction, and commissioning, with 27 years managing people and projects. He is a registered professional engineer in Maryland and held a Senior Reactor Operator's license at Indian Point #3 Nuclear Power Plant. Experience is in conventional, nuclear, and alternate fuel power plant mechanical and electrical systems management, design, construction, plant outage management, start-up, performance testing, and operation. He has performed as Project Manager, Construction Manager, and Commissioning Manager for several Greenfield power projects.
---
Areas of Expertise
Electrical Engineering
Equipment & Machinery
Gas Turbine Engineering
Mechanical Engineering
Utilities
---
Expert Background
Q:

Please list your professional accreditations, degrees, licenses, and certificates granted:

A:

EDUCATION AND COMMITTIES
BSME, New York Institute of Technology, 1980
IEEE-45.1 Shipboard Power Systems – Design Committee

LICENSES
• Registered Professional Engineer Maryland #22080
• Senior Reactor Operator: Indian Point Unit #3, 1025 MWe PWR


Q:

Please list your affiliations or memberships in any professional and/or industry organizations:

A:

ASSOCIATIONS
Electrical Generating Systems Association
Instructor, EGSA On-Site Power School
Education committee member
On-Site Power Generation – Reference Book (4th edition)
– University Text Book (5th edition in
development)
Chapter author, 4th edition
Chapter author and sub-committee member, 5th edition


Q:

Please list any teaching or speaking experience you have had, including subject matter:

A:

Generating Systems Association
Instructor, EGSA On-Site Power School, Troubleshooting

Q:

On how many occasions have you been retained as an expert?

A:

2

Q:

For what area(s) of expertise have you been retained as an expert?

A:

Engineering of Power Plants

Q:

In what percentage of your cases were you retained by the plaintiff?

A:

1

Q:

In what percentage of your cases were you retained by the defendant?

A:

1

Q:

On how many occasions have you had your deposition taken?

A:

4

Q:

When was the last time you had your deposition taken?

A:

May, 2014

Q:

On how many occasions have you been qualified by a court to give expert testimony?

A:

2

Q:

On how many occasions have you testified as an expert in court or before an arbitrator?

A:

2

Q:

For how many years have you worked with the legal industry as an expert?

A:

6

Q:

What services do you offer? (E.g.: consulting, testing, reports, site inspections etc.)

A:

Consulting, Testing, Reports, Site Inspections, Troubleshooting, Commissioning, Due Diligence
---