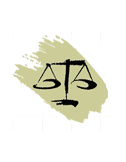 Dr. Nelhs Betancourt
OccMed, Inc.
P.O. Box 19244
Irvine , CA 92614
Mobile: 951-999-1800
Office: 951-666-0706
Introduction
Dr. Nelhs Betancourt is an experienced, articulate and highly knowledgeable physician with 25 plus years experience in evaluating and treating Internal Medicine and Occupational Medicine patients. Board certified in Internal Medicine and General Toxicology, he has testified on solvents, asbestos, pneumoconiosis, cancer as well as work-related internal medicine conditions (causation, apportionment, impairment ratings, QME work). He has a Masters' Degree in Occupational Medicine, and currently supervises the care of approximately 8000 workers in the aerospace and pharmaceutical industries. Experienced in Fit-for-Duty, Independent Medical Evaluations for short/long term disability, Return to Work, ADA accommodations, AMA impairment ratings, medical surveillance, DOT examination and drug screen interpretation. Board certified as Physician advisor in Workers' Compensation. Certified independent medical evaluator. Board certified health care manager and quality assurance.
---
Areas of Expertise
Cardiology
Drug Abuse
Fitness for Duty Evaluation
Independent Medical Examinations
Industrial Medicine
Infectious Disease
Internal Medicine
Medical Toxicology
Occupational Medicine
---
---
---