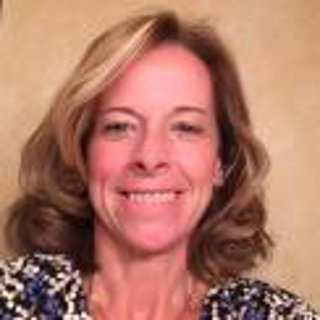 Nancy Geary
ECS Financial Services, Inc.
3400 Dundee Road, Suite 180
Northbrook , IL 60062
Office: 847-291-1333
Fax: 847-291-1190
Introduction
Ms. Geary offers expertise in many facets of accounting, business consulting and lease portfolio management services. Possessing 30+ years with ECS Financial Services, Inc., a regional CPA firm, Ms. Geary's experience includes providing a wide range of services to clients in a variety of industries.

While working with clients in a range of industries, Ms. Geary's main focus is the equipment leasing industry. Ms. Geary heads up ECS Financial's lease accounting and servicing areas, supervising staff and working with leasing clients in the areas of accounting and portfolio management services, multiple-state personal property and sales tax, and multiple-state income tax compliance, accounting and lease management systems setup and management consulting.

Ms. Geary has instructed classes in the area of accounting and lease portfolio management for the Equipent Leasing and Finance Association (ELFA), National Equipment Finance Association (NEFA) (formerly the United Association of Equipment Leasing (UAEL)) and the Certified Lease and Finance Professional (CLFP) Foundation. Ms. Geary has published various articles for the benefit of the equipment leasing industry and authored the Financial and Tax Accounting for Leases chapter of the Certified Leasing Professional's Handbook.

In addition to her equipment leasing expertise, Ms. Geary offers experience in the areas of management consulting, recruiting, financial statement compilations, reviews and audits, business and personal tax preparation, financial projections, and personal and corporate tax planning.
---
Areas of Expertise
Auditing
Business
Forensic Accounting
Leasing
---
Expert Background
Q:

Please list your professional accreditations, degrees, licenses, and certificates granted:

A:

Certified Public Accountant (CPA)
Certified Lease and Finance Professional (CLFP)

Q:

Please list your affiliations or memberships in any professional and/or industry organizations:

A:

Equipment Leasing and Finance Association (ELFA)
National Equipment Finance Association (NEFA)
Certified Lease and Finance Professional Foundation (CLFP)
American Institute of Certified Public Accountants (AICPA)
Illinois CPA Society (ICPAS)

Q:

Please list any teaching or speaking experience you have had, including subject matter:

A:

I have been an instructor/speaker for numerous leasing association classes and educational sessions, including past instructor for the ELFA's Principles of Leasing Workshops and the CLFP Foundation's exam review course.

Q:

Have any of your accreditations ever been investigated, suspended or removed? (if yes, explain)

A:

no

Q:

On how many occasions have you been retained as an expert?

A:

Approximately 10 occasions

Q:

For what area(s) of expertise have you been retained as an expert?

A:

Mainly issues related to leasing and lease accounting

Q:

In what percentage of your cases were you retained by the plaintiff?

A:

50%

Q:

In what percentage of your cases were you retained by the defendant?

A:

50%

Q:

On how many occasions have you had your deposition taken?

A:

2-3

Q:

When was the last time you had your deposition taken?

A:

4-5 years ago

Q:

On how many occasions have you been qualified by a court to give expert testimony?

A:

2-3

Q:

On how many occasions have you testified as an expert in court or before an arbitrator?

A:

none

Q:

For how many years have you worked with the legal industry as an expert?

A:

approximately 18

Q:

What services do you offer? (E.g.: consulting, testing, reports, site inspections etc.)

A:

consulting, analysis, reports, deposition, testimony

Q:

What is your hourly rate to consult with an attorney?

A:

$300-$325

Q:

What is your hourly rate to review documents?

A:

$300-325

Q:

What is your hourly rate to provide deposition testimony?

A:

$300-$325

Q:

What is your hourly rate to provide testimony at trial?

A:

$300-$325

Q:

Please list any fees other than those stated above (E.g.: travel expenses, copy fees, etc.)

A:

travel time and expenses, other third party charges incurred in performing the engagement (generally agreed upon in advance)
---