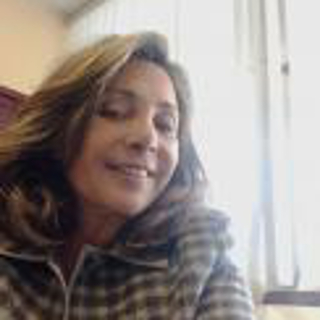 Ms. Mirtha Guerra Aguirre, CPA, ASA I/A, CBA, BVAL, ABV, ABAR, CVA, CFFA, MAFF
MGA Accountants & Consultants, Inc.,
Introduction
We are a boutique firm specializing in business valuation, intangible asset valuation, lost profits and forensic accounting. Ms. Guerra Aguirre has been a certified public accountant since 1973. She is acredited by the American Institute of Business Appraisers, the American Society of Appraisers and the Institute of Business Appraisers. She has worked in numerous business valuation cases as well as Goodwill Impairment Valuations and lost profits cases.
---
Areas of Expertise
Business
Business Interruption
Business Valuation
Economics
Forensic Accounting
Hotel Appraisal
Intangible Assets Appraisal
Lost Profits
Personal Injury
Personal Property Valuation
Restaurant Valuation
White Collar Crime
---
Expert Background
Q:

Please list your professional accreditations, degrees, licenses, and certificates granted:

A:

CPA licensed in the State of Florida
ASA (acredited senior appraiser) -American Society of Appraisers
CBA Certified Business Appraiser - Institute of Business Appraisers
BVAL Valuatior Acredited in Litigation - Institute of Business Appraisers
ABV Acredited in Business Valuation - American Institute of CPA's designation
ABAR - Acredited in Business Appraisal Review

Q:

Please list your affiliations or memberships in any professional and/or industry organizations:

A:

American Society of Appraisers
American Institute of CPA's
Florida Institute of CPA's
Institute of Business Appraisers, Inc.
Estate Planning Council of Greater Miami
Cuban American CPA's


Q:

Please list any teaching or speaking experience you have had, including subject matter:

A:

World Trade Institute - Foreign Taxation
Lorman Education Services – Business Valuation Topics
Miami Society of Life Underwriters
Ernst & Whinney Client - Seminars
Colegio de Contadores de Cuba en El Exilio - US Taxation, Business Valuation and Accounting Topics
Cuban American CPA's – Taxation topics, Business Valuation Topics
Interamerican Accounting Conference – Business Valuation Topics, Litigation
American Society of Appraisers


Q:

Have any of your accreditations ever been investigated, suspended or removed? (if yes, explain)

A:

No

Q:

On how many occasions have you been retained as an expert?

A:

Many occasions

Q:

For what area(s) of expertise have you been retained as an expert?

A:

Business Valuation, Taxation, Accounting and Forensic accounting.

Q:

In what percentage of your cases were you retained by the plaintiff?

A:

It is evenly divided (50%)

Q:

In what percentage of your cases were you retained by the defendant?

A:

Evenly divided (50%)

Q:

On how many occasions have you had your deposition taken?

A:

Several

Q:

When was the last time you had your deposition taken?

A:

A few year's ago.

Q:

On how many occasions have you been qualified by a court to give expert testimony?

A:

About 10

Q:

On how many occasions have you testified as an expert in court or before an arbitrator?

A:

About 10

Q:

For how many years have you worked with the legal industry as an expert?

A:

Over 30.

Q:

What services do you offer? (E.g.: consulting, testing, reports, site inspections etc.)

A:

Consulting, reports, etc

Q:

What is your hourly rate to consult with an attorney?

A:

$275.00

Q:

What is your hourly rate to review documents?

A:

$275.00

Q:

What is your hourly rate to provide deposition testimony?

A:

$300.00, a two hour retainer is required.

Q:

What is your hourly rate to provide testimony at trial?

A:

$300.00

Q:

Please list any fees other than those stated above (E.g.: travel expenses, copy fees, etc.)

A:

Travel Expenses, copy fees, etc
---
---
---