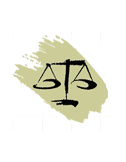 Michael W. Quinn
OSS Law Enforcement Advisors
19018 Candleview Drive
Spring , TX 77388
Introduction
My name is Michael W. Quinn. I served twenty-six years as a state licensed peace officer and jailer with the Harris County Sheriff's Department, Houston, Texas. During my tenure with Harris County Sheriff's Department, I served in progressively responsible positions in all aspects of planning and administration for the nation's third largest Sheriff's Department. As an executive level manager (Major) for more than 15 years, I managed virtually every aspect of a 3,400-member law enforcement agency.

I served as the Operations Commander (Major) of the Harris County Jail; which is the 3rd largest county jail in the U.S. and largest in the State of Texas, with an average daily inmate population exceeding 12,000 and an annual intake exceeding 110,000 inmates per year.

I am a licensed Texas Master Peace Officer and hold a Master of Arts in Public Administration and a Bachelor of Science in Criminal Justice degrees from the University of Houston.
---
Areas of Expertise
Crime Foreseeability
Criminal Law
Jails & Prisons
Law Enforcement
Police Procedures
Premises Liability
---
---
---
---