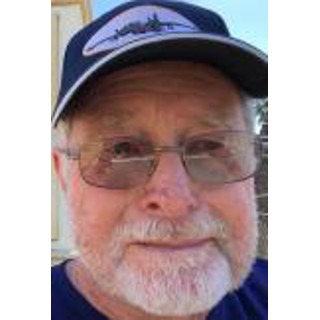 Mr. Michael J ONeil
M J ONeil Consulting
418 Montecito Blvd.
Napa , CA 94559
Mobile: 707-225-7917
Office: 707-224-8204
Introduction
Mike ONeil is a Registered Professional Metallurgical Engineer, CA #1815 and a certified Crane Surveyor, CA-15, with thirty five years experience in conducting failure analyses and root cause investigations related to both mechanical and electrical equipment in the field of utility transmission and distribution; crane safety and training of crane inspectors/surveyors to meet Cal-OSHA requirements; welding and manufacture of small and large bore piping, pressure vessels and other metallic structures.

His experience in the utility, construction and manufacturing industries has been instrumental in his participation in the design of welding procedures and processes in accordance with ASME and AWS welding standards used in the construction of off shore drilling rigs, large industrial equipment, cement kilns, pressure vessels, and mobile and stationary cranes.

Mr. ONeil's expert witness activities have been related to construction and industrial accidents, wild land fire investigations and utility related fire investigations and/or personnel accidents. His expertise in the areas of utility operations, welding and metallurgy and associated "root cause" investigation techniques have enabled him to be a benefit to each team that he's been associated with.

Mr. ONeil's mission is to provide an accurate assessment of the reasons/root causes for failures of electrical and/or gas equipment as well as other types of industrial equipment to include cranes, hoists and other steel structures. His education and experience in these fields have provided him with the necessary tools to determine successful solutions to reported client related investigations.
---
Areas of Expertise
Accident Investigation
Automotive
Bus & Truck Safety/Accident
Cranes
Failure Analysis
Machine Guarding
Metallurgy
OSHA
Utilities
---
Expert Background
Q:

Please list your professional accreditations, degrees, licenses, and certificates granted:

A:

BS Metallurgical Engineering, Minor Welding Engineering, Cal Poly SLO, 1975
CA Metallurgical Engineering P.E. #1815
CAL OSHA Crane Surveyor, CA-15

Q:

Please list your affiliations or memberships in any professional and/or industry organizations:

A:

Member ASM, ASME
AWS, past Chapter Vice President
Participation at IEEE Seminars and Meetings

Q:

Please list any teaching or speaking experience you have had, including subject matter:

A:

White Paper on AutoTransformer Trailer Failure presented to SFES in September 2007 (Included with my JurisPro application).
Numerous presentations regarding QC and/or material failure analyses during 28 year career at PG&E as a Supervising Quality Engineer.
White Paper presented to SF Chapter of IEEE regarding "Quality Criteria for Supplier Selection"
White Paper presented to Wild Lands Fire Association regarding "Utility Related Wild Land Fires"

Q:

Have any of your accreditations ever been investigated, suspended or removed? (if yes, explain)

A:

NO

Q:

On how many occasions have you been retained as an expert?

A:

On eight occasions within the past three years I've been retained as an expert witness, of which none, to-date, have required my appearance either for a deposition.

Q:

For what area(s) of expertise have you been retained as an expert?

A:

My experience has been mostly in the areas of Metallurgical "root cause" failure analysis pertaining to various type of equipment from kelly bars to suspension shoes to failed wheel extensions to failed wheel bearings and various other types of mechanical and electrical equipment.
Safety of crane operations and certification of crane surveyors pertaining to the ongoing mobile and stationary crane operations for a large utility to include oversight of maintenance, repair and certification testing,

Q:

In what percentage of your cases were you retained by the plaintiff?

A:

100%

Q:

In what percentage of your cases were you retained by the defendant?

A:

None, at this time

Q:

On how many occasions have you had your deposition taken?

A:

None, at this time, but have provided papers supporting plaintiff positions used by clients during courtroom proceedings.

Q:

When was the last time you had your deposition taken?

A:

N/A

Q:

On how many occasions have you been qualified by a court to give expert testimony?

A:

N/A

Q:

On how many occasions have you testified as an expert in court or before an arbitrator?

A:

None

Q:

For how many years have you worked with the legal industry as an expert?

A:

Approximately three years. I feel that my previous experience as a company expert regarding the resolution of issues with other companies pertaining to equipment failures and root cause analyses lend themselves to this field. I have been very successful in seeking and obtaining resolutions to equipment related failures that have affected the performance of company equipment.

Q:

What services do you offer? (E.g.: consulting, testing, reports, site inspections etc.)

A:

I can provide expertise in Consulting (pertaining to Mechanical, Welding and Equipment Failures), Testing (both physical and NDE), site Inspections (Factory and Manufacturing Reviews).

Q:

What is your hourly rate to consult with an attorney?

A:

I am currently working for $250-300/hr for non deposition work and $300-350/hr for depositions/court room appearances.

Q:

What is your hourly rate to review documents?

A:

I would be willing, at this time, to review documents in my fields of expertise, for $250/hr.

Q:

What is your hourly rate to provide deposition testimony?

A:

I would be willing to provide deposition testimony for $300/hour. Preparation for deposition testimony would also be charged at $300/hour.

Q:

What is your hourly rate to provide testimony at trial?

A:

$300/hour

Q:

Please list any fees other than those stated above (E.g.: travel expenses, copy fees, etc.)

A:

All travel, meals and lodging expenses would be as incurred, with no mark up, as would be associated copy fees and any other costs, to include long distance telephone, faxes, etc. related to conducting the assigned task, and transportation to include taxies and/or limos ,etc. Travel time would be performed at $200-250/hour, depending on the agreed upon terms, currently.
---
Publications/Articles
---
References
Garry J. D. Hubert, Esq.
Hubert & Yasutake, APC
1320 Willow Pass Road, Suite 590
Concord, CA 94520
925.680.4266
ghubert@hy-litigators.com

Kenneth P. Roye
Attorney at Law
236 Broadway, Suite B
Chico, CA 95928
Phone: (530) 893-2398
Fax: (530) 893-2396

Phillip R.A. Mastagni | Partner
MASTAGNI HOLSTEDT, A.P.C.
Civil Litigation Department
1912 I Street | Sacramento, CA 95811
Main: (916) 446-4692 | Fax: (916) 447-4614
Direct: (916) 491-4278 | Cell: (916) 952-1122
www.mastagni.com
---
---