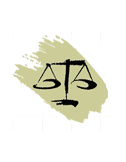 Mr. Michael J. Maglocci
Joseph J. Blake and Associates, Inc.
10 South LaSalle Street; STE. 1140
Chicago , IL 60606
Introduction
Mr. Maglocci, a 30+ year Member of the Appraisal Institute (MAI), has been employed as the Managing Partner of the Midwestern Regional Office since April of 1985. Prior to that, Mr. Maglocci was a Senior Associate Appraiser in the Blake's Rocky Mountain Regional Office (Denver, Colorado) from the period of March 1982 until April 1985.

Mr. Maglocci graduated in 1979 from Pennsylvania State University and holds a Bachelors of Science Degree in Business Administration with a special concentration in real estate and is a State Certified General Real Estate Appraiser in Illinois, Ohio, Pennsylvania, Michigan, Wisconsin, Indiana, Iowa and Minnesota.

Mr. Maglocci's current duties include the appraisal of all types of investment grade and non-investment grade real estate, including office buildings, regional malls, power centers, community centers, neighborhood centers, industrial properties and apartments, condominium complexes, residential subdivisions, hotels, cineplexes, restaurants, vacant land and special use properties, and provides consulting/expert testimony/litigation support services.

His other duties include management and administrative activities for Joseph J. Blake's Midwestern Regional Office and executive management duties for the firm at large.

OTHER POSITIONS HELD AT THE APPRAISAL INSTITUTE INCLUDE:

National Board of Directors, National Audit Committee Member, Chicago Chapter President, Member of the Task Force in charge of selecting office space for AI's new international headquarters in Chicago.

"Special Committee Service" includes: Appraisal Institute's President's Council, Committee to Evaluate Chapter Staff and Formulate Chapter Staff Employee Policies and Procedures. He also served on various other AI Chapter/Regional Committees (Admissions, Special Programs, Peer Review).

He is a past President of the Illinois Coalition of Appraisal Professionals (ICAP), and is Vice Chair of the Appraisal Institute's National Government Relations Committee.
---
Areas of Expertise
Automobile Dealerships
Business Valuation
Commercial Real Estate
Hotel Appraisal
Real Estate Damages
Real Estate Valuation
Restaurant Valuation
Retail Real Estate
Shopping Center/Mall Real Estate
Trusts & Estates
---
---
---
---