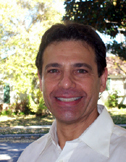 Dr. Michael L Levittan
Michael Levittan, Ph.D.
11980 San Vicente Blvd.(Ste. 709)
Los Angeles , CA 90049
Office: 310-820-4111
Fax: 310-820-6111
Introduction
Dr.Michael Levittan is a licensed psychotherapist in private practice and an Expert Witness with specialties in Post-Traumatic Stress Disorder, Domestic Violence, School Violence, Anger Management, Child Custody, Child Abuse, Relationship Issues, and Parenting Issues. Dr. Levittan lectures and teaches seminars at UCLA Extension, Loyola Marymount University, L.A. Superior Court, U.S. Marines, Women's Shelters, and the California Association of Marriage & Family Therapists. Dr. Levittan consults for the L.A. Times, Dallas Morning Herald, Inside Edition, Golf Magazine, In-Touch Magazine, Riverside Press, etc., has been published in the CA. Workplace Violence Prevention Journal and the CA. Association of Batterers' Intervention Providers newsletter, and has presented papers at the International Conference on Violence, Abuse, and Trauma. Dr. Levittan has appeared as an expert on the Tyra Banks Show, Starting Over, Hollywood 411, and the Bad Girls Club.
---
Areas of Expertise
Child Abuse
Child Custody
Child Psychology
Discrimination
Forensic Psychiatry
Forensic Psychology
Post Traumatic Stress Disorder
Psychiatry
Psychology
School Safety
Sexual Abuse
Sexual Addiction
Sexual Harassment/Discrimination
Spousal Abuse
Stalking
---
Expert Background
Q:

Please list your professional accreditations, degrees, licenses, and certificates granted:

A:

Doctorate in Psychology
Marriage & Family Therapist License
Director of California-State Certified Domestic Violence Program

Q:

Please list your affiliations or memberships in any professional and/or industry organizations:

A:

Forensic Expert Witness Association
International Conference on Violence, Abuse, & Trauma (Board Member)
California Association of Batterers' Intervention Programs
California Association of Marriage & Family Therapists
Westside Domestic Violence Council

Q:

Please list any teaching or speaking experience you have had, including subject matter:

A:

UCLA Extension (Post-Traumatic Stress, Anger Management, Spousal Abuse, etc.)
California Association of Marriage & Family Therapists Annual Conference
Loyola Marymount University (Domestic Violence Victims)
Los Angeles Superior Court (Spousal Abuse)
Hillside Center for Children (Anger Management)
Jewish Family Services (Domestic Violence, Anger Management, etc.)
---