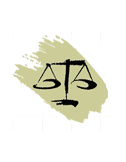 Dr. MICHAEL R. KLEIN,JR.
MRK MEDICAL CONSULTANTS
6555 COYLE AVE., STE. 235
CARMICHAEL , CA 95608
Mobile: 916-300-7226
Office: 916-300-7226
Introduction
For the past 30 years I have acted as an expert witness primarily for personal injury actions and occasionally for malpractice cases.I have been deposed 800 times and testified at trial/arbitration 150 times.
---
Areas of Expertise
Orthopedic Surgery
Spine Surgery
Wound Care/Pressure Sores
---