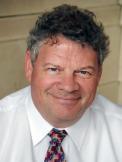 Mr. Michael C Head
HEAD of Engineering, LLC
2451 Cumberland Pkwy, Suite 3338
Atlanta , GA 30339-6571
Introduction
Mr. Head has more than 35 years of structural engineering analysis, design and project/construction management experience in Saudi Arabia and the United States including the design of new facilities, strengthening, renovation, retrofitting and repair of existing structures and conducting forensic investigations.

In these 35+ years he has been primarily engaged in the design and construction of building structures.

His investigation, design and construction experience make him highly qualified to engage in forensic investigations and to assist the legal community in analyzing problems and determining the causes and solutions.
---
Areas of Expertise
Building Codes
Concrete/Cement
Construction
Construction Damages
Construction Safety
Construction Site
Geotechnical Engineering
Safety Engineering
Structural Engineering
Vibration Analysis
---
---
---