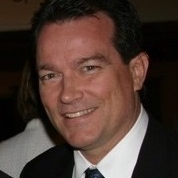 Michael N Christiansen
Civis Principia LLC
Mobile: 310-503-0377
Office: 310-503-0377
Introduction
Michael Christiansen is an experienced investment banker, corporate executive, and consulting economist. Senior investment banker with 25+ years at Weild&Co., WestPark Capital, Prudential Securities, Seidler Amdec Securities, and Laffer Associates. He has advised issuers on over $2 billion of public and private equity offerings, mergers & acquisitions, and strategic advisory engagements, principally focused on enterprise technology, consumer, retailing and natural resources.

Senior corporate executive responsibilities include 10+ years with public and private emerging growth companies in enterprise technology, digital media and natural resources.

Twice served as chairman of official committees representing unsecured creditors in bankruptcy litigation, most recently from 2018-2021. In court appearances and depositions, his constellation of knowledge, skills and experience in financial analytics, corporate governance, and economics have contributed to positive outcomes in multiple bankruptcy, family trust, and divorce litigation cases.

Currently serving on Board of Directors of two listed public companies, with respective audit committee chairmanships. Five years' service as CFO of FINRA member broker-dealer, with participation on commitment and compliance committees.

Currently Senior Managing Director at Weild&Co., FINRA member broker-dealer. FINRA-registered person with Series 7, 63, 79, 82 and 99 designations.
---
Areas of Expertise
Bankruptcy
Business Interruption
Business Law
Corporate Governance
Economics
Finance
Forensic Accounting
Fraud Investigation
Investment Banking
Mergers & Acquisitions
---
Expert Background
Q:

Please list your professional accreditations, degrees, licenses, and certificates granted:

A:

University of Southern California
Marshall School of Business
MBA, Corporate Finance and Business Economics
Dean's List Scholar

Utah State University
Bachelor of Science, Business Administration
Corporate Finance and Economics

FINRA Series 7, 63, 79, 82 and 99

TS-SCI Security Clearance
Issued September 1992, expiration undisclosed

Q:

Please list your affiliations or memberships in any professional and/or industry organizations:

A:

Las Vegas Metropolitan Police Department, Citizens Police Academy Alumni Association

Q:

Please list any teaching or speaking experience you have had, including subject matter:

A:

Panelist, "2020 BioUtah Life Sciences Investor Summit" at University of Utah
Salt Lake City, Utah, February 28, 2020

Panelist, "China-Asia Growth Forum" at Chase–Los Angeles Business Journal Global Strategies
Los Angeles, California, September 28, 2010

Panelist, "What is the Value of Form 10 Shells?" at DealFlow Media Reverse Merger Conference
Toronto, Ontario, Canada, June 29-30, 2010

Panelist, "China Update: Examining the Current Market for Chinese Deals"
DealFlow Media PIPEs Conference, Las Vegas, Nevada, November 8-10, 2010

Panelist, "Financing Alternatives: PIPEs" at 10th China Venture Capital & Private Equity Forum
Shenzhen Wuzhou National Guest House, Shenzhen, China, April 10-12, 2008

Q:

Have any of your accreditations ever been investigated, suspended or removed? (if yes, explain)

A:

No

Q:

On how many occasions have you been retained as an expert?

A:

Two cases (consolidated); currently in pre-trial process

Q:

For what area(s) of expertise have you been retained as an expert?

A:

Personal injury, lost income, medical expenses, other economic damages

Q:

In what percentage of your cases were you retained by the plaintiff?

A:

100%

Q:

For how many years have you worked with the legal industry as an expert?

A:

Less than one year.
---
---
---