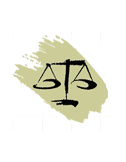 Melanie Modica
Modica Fine Art LLC
2429 Bissonnet, 500
Houston , TX 77005
Mobile: 713-303-8019
Office: 713-306-7966
Introduction
Melanie Modica is an Accredited Senior Appraiser for personal property, fine art, with the American Society of Appraisers. Additionally, she holds an Appraisal Review & Management (ARM) designation for reviewing personal property appraisal reports. Melanie is a leader in the personal property appraisal profession as currently 1 of only 4 fine art appraisers to hold the ARM designation in ASA. She is currently the only ASA personal property ARM appraiser in the entire south region, and offers desktop reviews nationwide.


ASA Appraisal Review methodology is derived from the legal profession and complies with Uniform Standards of Professional Appraisal Practice (USPAP) Rules. Melanie has been a contributor to the ASA ARM Principles of Valuation (POV) courses 201 and 204, as well as a co-instructor for both 201 and 204. These courses are offered to appraisers who seek the knowledge and training to become ARM designated appraisal reviewers, upon completing the coursework and examinations. In addition to the classroom ARM POV courses, Melanie has also co-taught both courses in a webinar, online format series.


Melanie has served as the ASA International Personal Property Committee Membership Chair, 2017-18 and was the Personal Property Chair for the ASA International Appraisers Conference, 2016-17. She directed the committee that created the IAC PP educational presentations, member sessions and social event for members from all over the world. She presented at the IAC in 2017 for the coursework and advancement of the Appraisal Review & Management designation for personal property members, and was also a presenter at IAC for personal property members in 2015.


Melanie holds a Bachelor of Fine Arts degree that includes post-baccaulaureate studies in Management Administration & Supervision, and Art History. Her degree and studies led to an art education career in the Texas public school system. This experience enhances her ability to address and inform attorneys, jurors and clients with clear, impartial, professional services.
---
Areas of Expertise
Antiques, Art, & Collectibles Appraisal
Personal Property Valuation
---