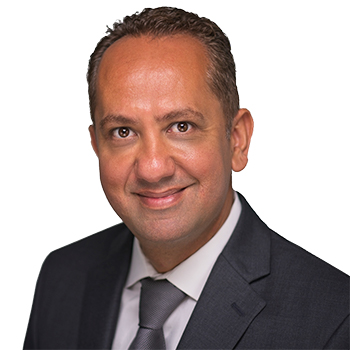 Mehrshad Ketabdar, P.E., S.E.
Robson Forensic Inc.
Introduction
Mehrshad Ketabdar, P.E., S.E.
Structural Engineer & Seismic Engineering Expert

Mehrshad Ketabdar is a structural engineer and seismic engineering expert. Over his 20+ year professional career, he has gained experience in building design and inspection, heavy industrial design, and building defects. He has a particular focus in seismic engineering; designing new structures to safely resist seismic loading, evaluating existing structures regarding their anticipated performance in a seismic event, and retrofitting of existing structures to allow them to safely resist seismic forces.

Mehrshad's design and inspection experience includes a wide variety of structures, including: residential (single family and multifamily structures), retail, warehouse, industrial, water/wastewater treatment facilities, oil/gas facilities, fossil and nuclear power plants, hospitals, and high-rises. His expertise extends to most building materials, including concrete, steel, wood, and masonry. Mehrshad led the Civil/Structural and Hazard Mitigation team in his recent position at SoCalGas, managing projects that involved seismic evaluation and rehabilitation of facilities and building components of various sizes, often requiring root cause and failure analyses, and the development of mitigation strategies for different structural issues.
Mehrshad is a registered Professional Engineer (PE) and registered Structural Engineer (SE) in the state of California. He holds advanced degrees in engineering, as well as an M.S. in Engineering Management.

Mehrshad served as chair of the California Building Code, Structural Design and Lateral Forces advisory committee from 2015 to 2021. He is a member of the American Society of Civil Engineers (ASCE), a seismic subcommittee associate member of "Minimum Design Loads and Associated Criteria for Buildings and Other Structures" (ASCE 7), and an associate committee member of "Seismic Evaluation and Retrofit of Existing Buildings" (ASCE 41).
---
Areas of Expertise
Civil Engineering
Construction
Construction Safety
Demolition
Failure Analysis
Professional Engineering
Seismology
Structural Engineering
Transportation Engineering
Vibration Analysis
---
---
---