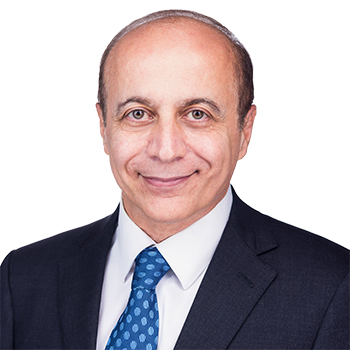 Mehran Kasra, Ph.D., P.Eng.
Robson Forensic Inc.
Introduction
Mehran Kasra, Ph.D., P.Eng.
Mechanical Engineer & Biomechanics Expert

Dr. Mehran Kasra is a Mechanical Engineer with specialized expertise in biomedical and biomechanical engineering. His forensic casework typically involves injury causation disputes (sports, workplace, motor vehicle crash related, etc.), and a variety of investigations involving medical devices, equipment, and implants.

Dr. Kasra has been engaged in research and teaching at universities and laboratories across the United States and Canada for over three decades. His areas of research include orthopaedic biomechanics (bone and joint mechanics) and tissue engineering. He also has extensive experience in the development of medical devices and equipment. Earlier in his career, he directed a biomechanics laboratory at Mount Sinai Hospital, focusing on analyses related to connective tissues (bone and soft tissues) and implants.

Dr. Kasra earned his Ph.D. in Mechanical Engineering from the Ecole Polytechnique de Montreal. He holds multiple US patents for medical devices, and he has experience writing and prosecuting biotech patent applications as a US patent agent. He is a member of the Orthopaedic Research Society and the Professional Engineers of Ontario.

Dr. Kasra's work has been published internationally in peer reviewed, high impact journals including the Journal of Biomechanics, Spine, Bone, Materials Science and Engineering, Journal of Oral and Maxillofacial Implants, and the Journal of Orthopedic Research. He has presented his research at several conferences, notably at the Orthopaedic Research Society.
---
Areas of Expertise
Biomechanics
Biomedical
Failure Analysis
Materials Engineering
Mechanical Engineering
Medical Devices
---
---
---