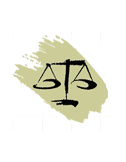 Matthew Marcus, PE, RG
Partner Engineering and Science, Inc.
2154 Torrance Blvd., Suite 200
Torrance , CA 90501
Introduction
Technical Director Matthew Marcus, PE, RG, has twenty years of experience in the engineering and construction industry including work on commercial, industrial, residential, public works, transportation, energy, waste management, mining, state, federal, and Native American projects. He has performed, coordinated, managed and/or otherwise participated in services in these areas which include: geotechnical evaluations and design; construction slope and vibration monitoring; materials testing; geophysical surveys; welding and structural inspections; non-destructive testing; forensic studies; environmental studies and remediation; civil and structural engineering design; land surveys; and planning and zoning. Mr. Marcus is qualified to provide expert opinion and admissible testimony on the most complex geotechnical disputes.
---
Areas of Expertise
Civil Engineering
Environmental
Environmental Toxicology
Geotechnical Engineering
Hydrology & Groundwater
Industrial Hygiene & Mold
Landscape Design
Mapping & Surveying
Soil
Vibration Analysis
Water Utility
---