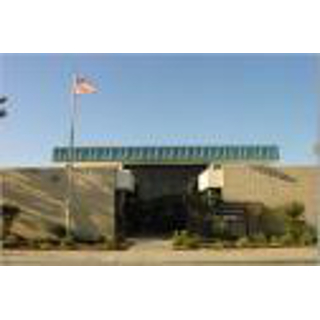 Mary Jane Wilson
WZI Inc.
1717 28th Street
Bakersfield , CA 93301
Office: 661-326-1112
Fax: 661-326-0191
Introduction
Headquartered in Bakersfield, California, with an additional office in Houston, Texas, WZI Inc. is an environmental and consulting engineering company, which has achieved a reputation for high quality, successful project management. WZI offers professional and technical services in regulatory compliance (air, water, waste), geoscience, hydrology, site characterization, hazardous waste management, and environmental impact assessment. WZI offers its clients a uniquely high level of expertise, an innovative, technical approach and disciplined project management.

President, Mary Jane Wilson, is a Stanford-educated Petroluem Engineer who is also a Registered Environmental Assessor in the State of California. She has worked in all aspects of exploration and production engineering, including the area of environmental compliance and permitting. Ms. Wilson has participated in the regulatory process for air pollution control on a national, state, and local level, and has given sworn testimony in regulatory hearings on air pollution control matters.

Vice President, Jesse Frederick, is a Chemical Engineer and a Registered Engineer in the State of Texas. He has over 24 years of professional experience. Mr. Frederick is a recognized expert in the field of environmental compliance strategy for the electrical production industry and has written published papers on subjects ranging from emissions measurement to cost effective management.
---
Areas of Expertise
Agricultural Engineering
Boilers
Business Valuation
Chemical Engineering
Combustion Engineering
Electrical
Electrical Engineering
Environmental
Environmental Engineering
Environmental Toxicology
Equipment & Machinery
Forensic Engineering
Fuels
Gas Turbine Engineering
Geology
Geotechnical Engineering
Hazardous Waste
Hydrology & Groundwater
Industrial Engineering
Industrial Hygiene & Mold
Insects & Pests
Lead Poisoning
Mechanical Engineering
Mineral Interests
Mining
Oil & Gas
Oil & Gas Appraisal
Pesticides
Petroleum Engineering
Pipelines
Pollution
Professional Engineering
Real Estate Valuation
Refineries
Sanitary Engineering/Waste Management
Seismology
Soil
Storage
Vibration Analysis
Water/Sewage Treatment Engineering
---
References
David Cooper
Klein, DeNatale, Goldner, Cooper, Rosenlieb & Kimball, LLP
Arco Tower, Second Floor
4550 California Avenue
Bakersfield, CA 93309
(661) 395-1000
dcooper@kleinlaw.com

Kirk Wilkinson
Latham & Watkins LLP
633 West Fifth Street, Suite 4000
Los Angeles, CA 90071-2007
(213) 891-8234
kirk.wilkinson@lw.com