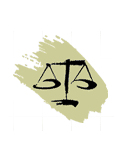 Market Consulting Corporation
Introduction
Areas of expertise include Broker/Customer disputes--stocks and bonds; options, commodity futures and currency trading; derivatives including swaps; limited partnerships, hedge funds and managed futures, e.g., suitability, churning, unauthorized trading, lack of supervision, spreading and hedging, due diligence, and marketing.

Other areas: Asset management, pension investments; securities and futures tax matters including IRS examinations, appeals, and US Tax Court appearances.

Services: Consultation, statistical and damage analysis, arbitration, mediation, court testimony.

Consultants to NYSE, Options Clearing Corporation, CBOT, CME, COMEX, TIAA/CREF, banks and other major clients.

Member: Compliance and Legal Division, Securities Industry Association.

20+ years experience nationwide--plaintiffs/claimants, defendants/respondents.

Sc.D.(MIT). Arbitrator: NASD, NYSE, AAA, NFA. Mediator with NASD training.
---
Areas of Expertise
Banking
Business
Business Valuation
Economics
Finance
Financial Planning
Investment Banking
Marketing
Risk Management
Securities
Statistics
Stocks & Bonds
Trusts & Estates
---
Expert Background
Q:

Please list your professional accreditations, degrees, licenses, and certificates granted:

A:

Sc.D. (MIT)
Arbitrator: NASD, NYSE, AAA, NFA.
Mediator with NASD training.
---