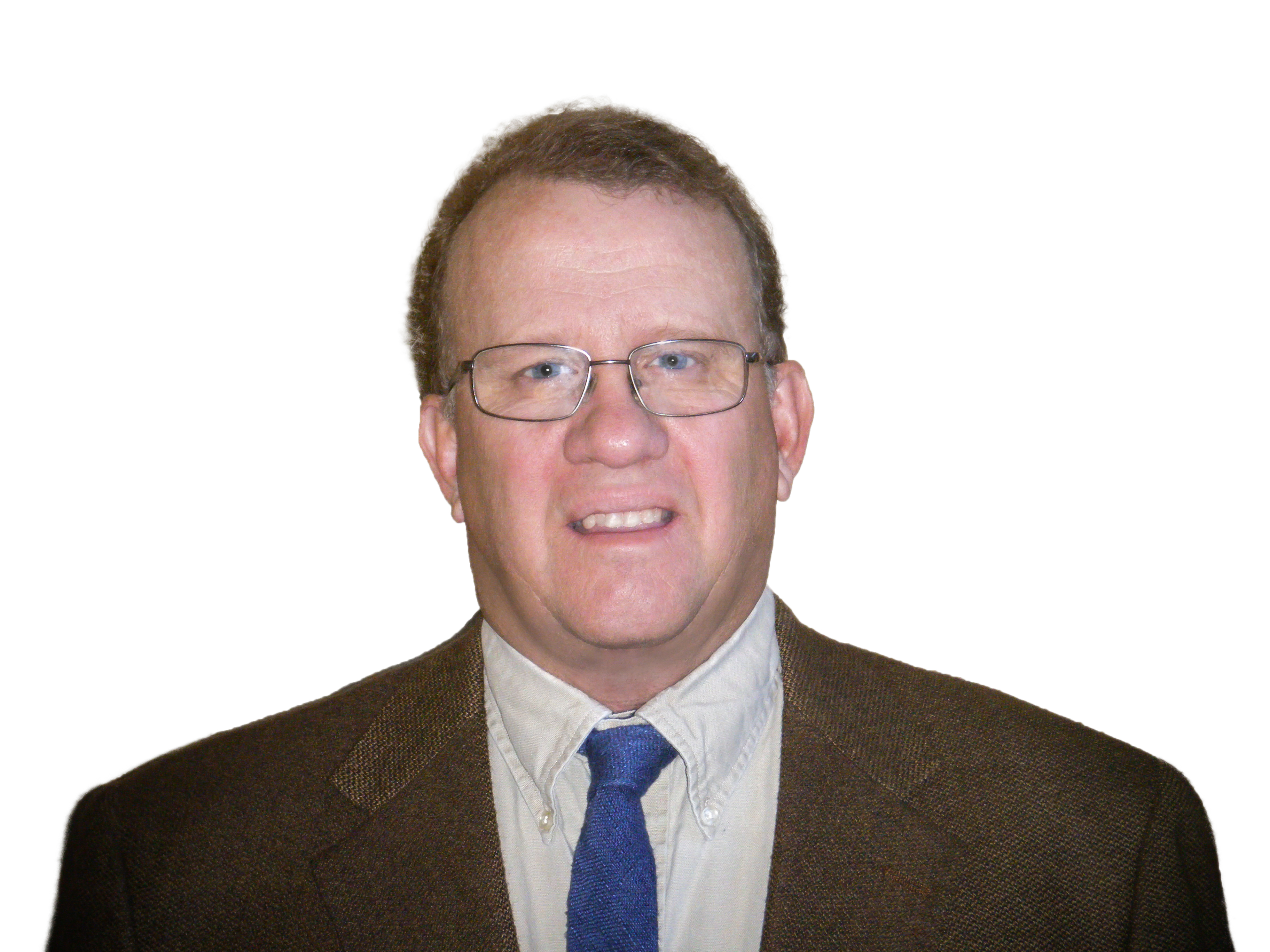 Mr. Mark A. Webber, Board-Certified Master Arborist and Tree Expert
Robson Forensic Inc.
Available Nationwide , OH 43017
Mobile: 937-604-2291
Office: 800-813-6736
Introduction
Mark Webber is a Board Certified Master Arborist and a Certified Professional Horticulturist with nearly forty years of relevant professional experience. He provides investigations, reports, and testimony in matters related to tree condition, maintenance and removal; management of nursery, arboricultural, and landscaping operations; and an assortment of horticultural issues.

Mark started working at farms and nurseries in 1975. He remains active in his industry as the Founder/Co-owner of a landscaping nursery and farm. His company provides a full range of landscape design and installation, tree evaluation, lawn care, weed control, tree and arboricultural services, drainage improvements, and installation of retaining walls. Mark also worked for some time as a Research Assistant for the BASF Corporation involving fungicides, insecticides, and herbicides and as an Apiary (Honey Bee) Technician for The Ohio State University.

Mark earned a Bachelor of Science degree in Horticultural Science with a minor in Agricultural Business from The Ohio State University. He is designated as a Board Certified Master Arborist by the International Society of Arboriculture, and is a Tree Risk Assessment Qualified Arborist and is a Master Nursery Technician by the Ohio Nursery & Landscape Association. He is also recognized as a MArborA by the UK's Arboricultural Association, a New Jersey Licensed Tree Expert, and a Licensed Arborist in multiple states. The board of the American Society of Horticultural Science has designated Mark as a Certified Professional Horticulturist.

The only Board-Certified Master Arborist in the United States that is designated as a MArborA
in the United Kingdom as of 07/06/18. MArborA is the second highest designation.
---
Areas of Expertise
Agricultural
Crops
Forestry
Insects & Pests
Landscape Design
Pesticides
Tree/Arborist
Trees Appraisal
Vineyards
---
Expert Background
Q:

Please list your professional accreditations, degrees, licenses, and certificates granted:

A:

The Ohio State University A.A.S & B.S. Horticulture 1979-1984
Certified Arborist, International Society of Arboriculture 2001-2013
Board Certified Master Arborist, International Society of Arboriculture 2013-present
ISA Certified Arborist Municipal Specialist, International Society of Arboriculture, 2018-present
ISA Certified Arborist Utility Specialist, International Society of Arboriculture, 2018-present
Certified Professional Horticulturist, American Society of Horticultural Science 2017-present
TechArborA, Level 3 Qualifications in the UK arboricultural grade system 2015-2019
MArborA, Level 5 Qualifications in the UK arboricultural grade system 2019-Present
Tree Risk Assessment Qualified (TRAQ), International Society of Arboriculture, February 2013-
2017. Requalified 2017-2023
Ohio Commercial Pesticide Applicator 6A, 6C, 8
Wildlife Protector Certification, Wildlife Training Institute, 2014-present
Tree Risk Assessment Qualified (TRAQ), International Society of Arboriculture, February 2013-
present
Master Nursery Landscape Technician, Ohio Nursery & Landscape Association (ONLA), Columbus,
OH, 2005-present
New Jersey, Certified Tree Expert 2016-2017
New Jersey, Licensed Tree Expert 2017-present
Professional Arborist-Minnesota, Maine, Rhode Island, New Jersey
Tree and Plant Appraisal Qualification (TPAQ), American Society of Consulting Arborists, May
2019-2024
Sky Warn Weather Spotter Training Certification, National Weather Service.2019

Q:

Please list your affiliations or memberships in any professional and/or industry organizations:

A:

International Society of Arboriculture (ISA), 2000-present
Ohio Chapter, 2000-present
Education and Public Outreach Committee, 2013-present
License Plate Committee 2017-present
Marketing Committee (Chairperson) 2017-2019
Received an Award of Merit recognizing him for outstanding and meritorious service in establishing a Marketing Committee to advance the principles, ideals and practices of arboriculture in Ohio, February 2019
Board of Directors (elected by membership), 2017-2019
International Conference Local Host Committee 2017-2018
Florida Chapter, 2014-present
Illinois Chapter, 2016-present
Indiana Chapter, 2013-present
Kentucky Chapter, 2000-present
Mid Atlantic Chapter, 2014-present
Midwest Chapter, 2015-present
Michigan Chapter 2016-present
New England Chapter, 2014-present
New Jersey Chapter, 2014-present
New York State Chapter, 2014-present
Pacific Northwest Chapter, 2015-present
Pennsylvania-Delaware Chapter, 2014-present
Southern Chapter, 2015-present
Western Chapter, 2014-present
Wisconsin Chapter, 2014-present
Ohio Nursery and Landscape Association
Education and Scholarship Committee member, 2010-2016
Plant Selection Committee member, 2009-2010
Tree-Ring Society, 2016-present
Utility Arborist Association, 2014-present
International Oak Society 2018-Present
Jefferson Twp. Farmers' Market, Founder and President, 2012-2014
Garden Academy of the Dayton Home and Garden Show, Founder, 2011-2013
Cox Arboretum, Dayton Ohio Board of Directors, 2004-2005
Arboricultural Research and Education Academy
Urban Tree Growth and Longevity Working Group
Arboricultural Association, United Kingdom
The New Jersey Shade Tree Federation, 2018-Present
The International Palm Society, 2018-Present
American Society of Consulting Arborist- admitted member, 2019-present
American Society for Society for Horticultural Science, 2018-present
American Phytopathological Society
ASHS Certified Professional Horticulturist (CPH) Board, 2019-2023

Q:

Please list any teaching or speaking experience you have had, including subject matter:

A:

Tailgating with Trees: Tree Identification, Tree Decay Affecting Trees in the Midwest, Ohio Chapter of the International Society of Arboriculture, Dayton, Ohio, June 2019
Tree Roots - The Real Story, Montgomery County Master Gardener Training & Ohio Chapter of the International Society of Arboriculture, Dayton, Ohio, August 2018
Common Fungi Affecting Midwest Trees and Implications for Tree Risk Assessment, Ohio Chapter of the International Society of Arboriculture, Dayton, Ohio, June 2018
Trees and Construction, Ohio Chapter of the International Society of Arboriculture, Dayton,
Ohio, May 2018
Tailgating with Trees #4, "Ostrya, Picea, Platanus, Populas, Prunus, Pseudotsuga, Pyrus, Robina, Sassafras, Taxodium, Taxus, Thuja, Tsuga, Ulmus, Zelkova Identification," Ohio Chapter of the International Society of Arboriculture, Dayton, Ohio, April 2018
Tailgating with Trees "Winter Plant Identification #3 (Eucommia, Fagus, Fraxinus, Gledistia, Ginkgo, Gymnocladus, Hammamelis, Juglans, Juniperus, Larix, Liquidambar, Lirodendron, Magnolia,Metasequoia, Nyssa )," Ohio Chapter of the International Society of Arboriculture, Dayton, Ohio, April 2018
Tailgating with Trees "Winter Plant Identification #2 (Buxus, Catalpa, Celtis, Carpinus, Carya, Cercis, Chionanthus, Cladrastis, Crataegus )," Ohio Chapter of the International Society of Arboriculture, Dayton, Ohio, January 2018
Tailgating with Trees "Winter Plant Identification #1 (Acer, Abies, Aesculus, Amelanchier, Betula")," Ohio Chapter of the International Society of Arboriculture, Dayton, Ohio, December 2017
Tailgating with Trees "Tree Hazard Defect Identification," Ohio Chapter of the International Society of Arboriculture, Dayton, Ohio, November 2017
Tailgating with Trees "Proper Tree Planting," Ohio Chapter of the International Society of Arboriculture, Dayton, Ohio, October 2017
Identifying Hazardous Tree Defects, Southwest Ohio Urban Forestry Conference, September 2017
2017 Continuing Education Program for Montgomery County Master Gardeners on Basics of Tree Hazard Identification. Woodland Cemetery and Arboretum, Dayton, Ohio, August 2017
Tree Care Basics: "Selection, Planting, Training, Hazard Recognition, and more, Cox Arboretum Five Rivers Metro Parks, March 2017
The Bark of a Tree "The Great Protector and Resource." Shade Tree Notes, New York State Arborists, Winter 2017. Republished by Citygreen Australia, February 2017. Republished 1/1/2018 at http://gibneyce.com/online-seminars-for-municipal-arborists as a continuing education units for Certified Arborist (http://gibneyce.com/archive-77.html#Bark)
"Hazard Tree Training for Insurance Professional," Independent Insurance Agents and Adjusters of Dayton, Ohio, November 2016
Arboricultural Practices of Importance -Planting, Pruning and More, The Ohio State University Green Industry Short Course at the Ohio Turf Grass Foundation Meetings, Columbus, Ohio, December 2016
Horticulture Basics, Part 1. American Planning Association Ohio Chapter, Dayton Ohio Sinclair Community College, December 2015
Landscape Design and Care. American Planning Association Ohio Chapter, Dayton Ohio Sinclair Community College, December 2015
The American Sycamore "The Ghost of the American Forest," Buckeye Arborist, March/April 2015
"The Future of Trees is in Your Hands – The Best Practices of Tree Planting," Ohio Chapter ISA. Created and developed an 8-hour program for continuing education for the Best Practices of Tree planting for Green's Professionals, October 2014-February 2015
"The Loss Generation of Trees," Slide show and background of tree planting failures, Cox Arboretum and Gardens, Dayton, Ohio, Ohio Chapter ISA, February 2015
"Site Selection & Soil Conditions for Tree Planting," Cox Arboretum and Gardens, Dayton, Ohio, Ohio Chapter ISA, February 2015
"Planting Specifications for Tree Planting, meeting ANSI A300 part 6," Dayton, Ohio, Ohio Chapter ISA, February 2015
"In class exercise practicum of tree planting failures workshop," Dayton, Ohio, Ohio Chapter ISA, February 2015
Host of Garden Talk on Newstalk Radio WHIO, Dayton, Ohio, Developed website, GardenTalkBlog.com, 1990-present
"Indicators of Tree Risk," Television Story on WHIO Channel 7, Dayton, Ohio, 2014
Gardening TV Expert, WDTN Channel 2, 1989-1999
"Tree Value Determination" presentation at ISA Ohio Chapter, Dayton, Ohio, 2013 Winter Meetings
Ohio Chapter International Society of Arboriculture, Stem Girdling Roots, 2012
Dayton Home and Garden Show, Vertical Landscape Solutions, 2012
Ohio Chapter International Society of Arboriculture, Native Trees, Winter Meeting, 2011
Dayton Home and Garden Show, Landscape Design with Plant Health in Mind, 2010
Ohio State University Extension Agents, Air Knife-Stem Girdling Roots, 2009
Southwest Ohio BYGL, Woodland Cemetery, Air Knife-Stem Girdling Roots, 2008

Q:

Have any of your accreditations ever been investigated, suspended or removed? (if yes, explain)

A:

No

Q:

For what area(s) of expertise have you been retained as an expert?

A:

Provide technical investigations, analysis, reports, and testimony toward the resolution of
commercial and personal injury litigation involving Arboricultural and Horticultural issues that
include tree and branch failures, pruning practices, work and business practices, tree risk
assessment practices, landscape design, dendrology, dendrochronology, wood decay, wood
identification, weed control, plant selection, plant root-sidewalk interface, garden center
operations, nursery production, fertility treatments, bee keeping, plant value determinations,
maintenance, site drainage, hardscaping, parks, farming practices, bike/hike paths, retaining walls,
street trees, herbicide injury, stone fruit, apple, small fruit, viticulture, vegetable production
practices including organic and conventional means.

Q:

In what percentage of your cases were you retained by the plaintiff?

A:

50%

Q:

In what percentage of your cases were you retained by the defendant?

A:

50%

Q:

For how many years have you worked with the legal industry as an expert?

A:

Since 1995

Q:

What services do you offer? (E.g.: consulting, testing, reports, site inspections etc.)

A:

Investigations,consulting, testing, reports, site inspections etc
---
References
Laura Feldman Esq.
Feldman & Pinto
6706 Springbank St, Philadelphia, PA 19119
(215) 546-2604

David N. Lake, Esq.
Law Offices of David N. Lake,
A Professional Corporation
16130 Ventura Boulevard, Suite 650
Encino, California 91436
Tel/ 818.788.5100


Malcolm L. MacGregor Esq.
McDonald & MacGregor, LLC
538 Spruce St #320, Scranton, PA 18503
(570) 209-8893

Christopher A. Duesing, Attorney
Habush Habush & Rottier, S.C.®
851 Park Dr.
Suite 102
Lake Geneva, WI 53147
Phone: (262) 248-5200

Gary Certain, Esq.
Certain & Zilberg, PLLC
909 3rd Ave Fl 28
New York, NY, 10022-4731
Telephone: 212.687.7800

Joseph A.Terc, Esq.
1542 South Kaspar Avenue
Arlington Heights, IL 60005-3556
312.368.1445

Andrew J. Ferguson, Esq.
Rebold Larkin Murray, LLC
5636 Bridgetown Road
Cincinnati, Ohio 45248
513-574-0100





---
---
---