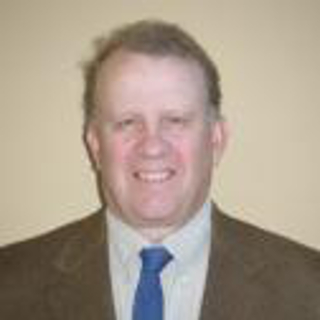 Mr. Mark A. Webber, Board-Certified Master Arborist
Robson Forensic
Available Nationwide 43017
Mobile: 937-604-2291
Office: 800-813-6736
Introduction
As a Board Certified Master Arborist, Mark Webber is frequently retained in legal disputes to help determine why trees failed, whether or not trees displayed signs of failure leading up to an event, and how property owners should have managed trees and other vegetation.

Additionally, Mark has been retained in matters involving forensic investigations for Tree and Horticultural matters including plant value, plant appraisals utility tree management, construction injuries to trees, dendrology,tree and plant reconstruction, improper planting, tree risk assessment, premise landscape safety, herbicide injury, equipment use and inspection, sink holes, endanger and protected animals involved in tree and landscape operations, landscape design issues, workplace safety, hazard plant determination, historic plant preservation, nursery and production of fruit and vegetable production in organic and conventional means.


He is engaged in casework across the United States.

Mark has nearly forty years of professional experience in nursery and landscaping operations. He started working at farms and nurseries in 1975 and remains active in the industry as the Founder/Co-owner of a successful landscaping business. Through his private business, Mark provides a full range of landscape design and installation, tree evaluation, lawn care, weed control, tree and arboricultural services, drainage improvements, and installation of retaining walls. Mark also has experience working as a Research Assistant for the BASF Corporation and as a Bee Technician for The Ohio State University.

Mark earned a Bachelor of Science degree in Horticultural Science with a minor in Agricultural Business from The Ohio State University. He is designated as a Board Certified Master Arborist by the International Society of Arboriculture, Tree Risk Assessment Qualified, Certified Wildlife Protector, New Jersey Certified Tree Expert, Licensed Arborist in Minnesota and Maine, Master Nursery Technician by the Ohio Nursery & Landscape Association and as TechArborA, designated by the Arboricultural Association, United Kingdom.

Mark is the only Board-Certified Master Arborist in the United States that is designated as a TechArborA in the United Kingdom as of 10/28/15.
---
Areas of Expertise
Agricultural
Landscape Design
Tree/Arborist
---
Expert Background
Q:

Please list your professional accreditations, degrees, licenses, and certificates granted:

A:

The Ohio State University A.A.S & B.S. Horticulture 1979-1984
Master Ohio Nursery Technician #282 2005-present
Certified Arborist, International Society of Arboriculture 2001-2013
Board Certified Master Arborist, International Society of Arboriculture 2013-present
Wildlife Certified Protector #677, Wildlife Training Institute 2014-present
TechArborA, Level 3 Qualifications in the UK arboricultural grade system 2015-present
New Jersey, Certified Tree Expert 2016-present
Profesional Arborist-Minnesota, Maine

Q:

Please list your affiliations or memberships in any professional and/or industry organizations:

A:

Arborist Association (United Kingdom) 2015-present
Arboricultural Research and Education Academy 2015-present
International Society of Arboriculture, 2000-present
Ohio Nursery and Landscape Association 1997-present
Education and Scholarship Committee member, 2010-present
Plant Selection Committee member, 2009-2010

Jefferson Twp. Farmers' Market, Founder and President 2011-2013
Garden Academy of the Dayton Home and Garden Show, Founder 2008
Cox Arboretum, Dayton Ohio Board of Directors, 2004-2005
Ohio Chapter, 2000-present
Education and Public Outreach Committee, 2013-present
Florida Chapter, 2014-present
Indiana Chapter, 2013-present
Kentucky Chapter, 2000-present
Mid Atlantic Chapter, 2014-present
Midwest Chapter, 2015-present
New England Chapter, 2014-present
New Jersey Chapter, 2014-present
New York State Chapter, 2014-present
Pacific Northwest Chapter 2015-present
Pennsylvania-Delaware Chapter, 2014-present
Southern Chapter, 2015-present
Western Chapter, 2014-present
Wisconsin Chapter, 2014-present
Utility Arborist Association 2012-present
Urban Tree Growth and Longevity Working Group 2014-present

---
---
---