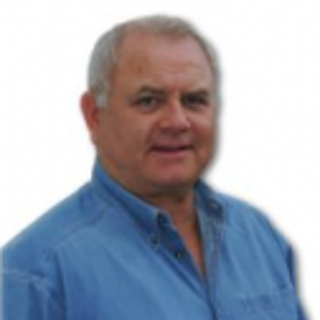 Mr. Mark C. Vanderslice
Roofing and Waterproofing Forensics, Inc.
22765 La Palma Ave.
Yorba Linda , CA 92887
Office: 714-970-7400
Fax: 714-970-7474
Introduction
Mr. Vanderslice has been actively involved in virtually all phases of the roofing and waterproofing industries since 1978 and successfully served as an expert witness for over 25 years. Mark is an active member of The Institute of Roofing, Waterproofing, and Building Envelope Professionals (formerly The Roof Consultants Institute (RCI). He was the 16th (to receive certification) of nearly 400 nationally recognized Registered Roof Consultants in the United States from a professional membership of over 2,000. Mr. Vanderslice has been designated as an expert witness in more than 400 cases involving water intrusion from various sources including roofing, waterproofing, sheet metal, wall systems inclusive of stucco, stone cladding, masonry, cavity walls, DEFS, EIFS, and metal panels as well as waterproofing systems and virtually all types of water intrusion and related construction defects.
---
Areas of Expertise
Architecture
Construction
Construction Damages
Lath & Plaster
Residential Real Estate
Roofing
Scheduling Delay & Analysis
Waterproofing
Windows
---
Expert Background
Q:

Please list your professional accreditations, degrees, licenses, and certificates granted:

A:

Bachelors of Science Degree in Biological Sciences with Chemistry and Physics Minor

Q:

Please list your affiliations or memberships in any professional and/or industry organizations:

A:

Active member of The Institute of Roofing, Waterproofing, and Building Envelope Professionals (formerly The Roof Consultants Institute (RCI)
Construction Specifiers Institute (CSI)
National Roofing Contractors Association

Q:

Please list any teaching or speaking experience you have had, including subject matter:

A:

•2008 Roof Consultants Institute 23rd International Convention & Trade Show - Phoenix, AZ
Presentation: Construction Defect Litigation Support: Becoming an Expert Witness
•Roof Consultants Institute - Presentation: Roof Technology & Science II
Construction Specifiers Institute (CSI) - Presentation: The Anatomy of Construction Leaks




Q:

Have any of your accreditations ever been investigated, suspended or removed? (if yes, explain)

A:

No

Q:

On how many occasions have you been retained as an expert?

A:

Well in excess of 400

Q:

For what area(s) of expertise have you been retained as an expert?

A:

Roofing, waterproofing, sheet metal, water intrusion,

Q:

In what percentage of your cases were you retained by the plaintiff?

A:

Varies from approximately 40% - 60%

Q:

In what percentage of your cases were you retained by the defendant?

A:

Varies from approximately 40% - 60%

Q:

On how many occasions have you had your deposition taken?

A:

In excess of 100

Q:

When was the last time you had your deposition taken?

A:

May 2008

Q:

On how many occasions have you been qualified by a court to give expert testimony?

A:

Approximately 10 - 12 trials

Q:

On how many occasions have you testified as an expert in court or before an arbitrator?

A:

Approximately 10 - 12 trials

Q:

For how many years have you worked with the legal industry as an expert?

A:

Approximately 22 years

Q:

What services do you offer? (E.g.: consulting, testing, reports, site inspections etc.)

A:

Consulting, water testing, site inspections, physical testing, developing repair scope as well as Means and Methods of repairs limited to the exterior weatherproofing envelope of commercial, industrial and residential and especially high-end estate quality residences, review of Architectural Plans, details and specifications related to our specialty (exterior building envelope weatherproofing systems)

Q:

What is your hourly rate to consult with an attorney?

A:

Fee Schedule Available on Request

Q:

What is your hourly rate to review documents?

A:

Fee Schedule Available on Request

Q:

What is your hourly rate to provide deposition testimony?

A:

Fee Schedule Available on Request

Q:

What is your hourly rate to provide testimony at trial?

A:

Fee Schedule Available on Request

Q:

Please list any fees other than those stated above (E.g.: travel expenses, copy fees, etc.)

A:

Fee Schedule Available on Request
---