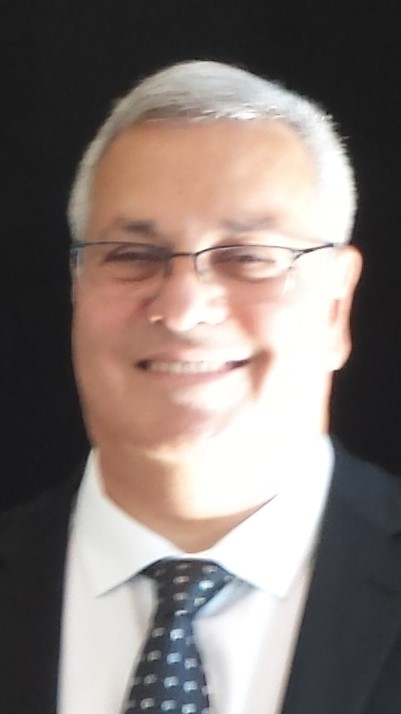 Dr. Mark J. Vanarelli, PhD, PE, PG, BCEE, D. WRE
COVAN Engineering, LLC
P.O. Box 7812
Broomfield , CO 80021
Mobile: 720-768-0339
Office: 720-768-0339
Introduction
Dr. Mark J. Vanarelli is a multi-disciplinary professional with expertise in the areas of civil, mining, geological, environmental and water resources engineering. He has traveled all over the world to six continents. He has worked on three continents. His work has involved environmental engineering and mining/geotechnical engineering in North and South America and Asia.

He is a licensed Professional Engineer (PE-Civil) and Geologist in several states of the United States. He is also a Board-Certified Environmental Engineer (BCEE) through the American Academy of Environmental Engineers and Scientists (AAEES) in hazardous waste management and site remediation. He is a Board-Certified Water Resources Engineer (D. WRE) through the American Academy of Water Resources Engineers.

He completed his PhD in the subject area of natural resources engineering (i.e., emphasis in geotechnical, tunneling and groundwater engineering) at the Colorado School of Mines (CSM). CSM is and has been ranked 1st in the world under the QS University Subject Rankings since 2016 in the subject area of mining and mineral engineering. His PhD research working focused on estimating groundwater inflows in hard rock tunnels.

Currently, he is an Adjunct Professor in Mining (Faculty) at the Colorado School of Mines. Previously, he was the Founding Department Head of Civil Engineering and an Associate Professor in Mining Engineering at the University of Kurdistan (UKH) in Hewler (Erbil), Iraq. He has also worked as a Department Manager, Senior Project Manager, Project Manager, Senior Engineer, and Engineer for various companies over the last twenty-five years.

He serves on the American Society of Civil Engineers (ASCE), Committee of Accreditation Operations and the Civil Engineers Program Criteria Task Committee. Finally, he serves as an ABET Engineering Expert for the sustainment of existing and development of new engineering programs at universities throughout the world since 2005. ABET accredits all engineering programs in the United States of America and in over 40 other countries.
---
Areas of Expertise
Civil Engineering
Construction Site
Environmental Engineering
Geology
Geotechnical Engineering
Hydrology & Groundwater
Mineral Interests
Mining
Pollution
Water/Sewage Treatment Engineering
---
Expert Background
Q:

Please list your professional accreditations, degrees, licenses, and certificates granted:

A:

B.S., Geological Sciences, Rutgers University, New Brunswick, NJ
B.S./Geological Engineer, Colorado School of Mines, Golden, Colorado
M.E. (Master of Engineering), Colorado School of Mines
Ph.D., Mining and Earth Systems Engineering, Colorado School of Mines


Q:

Please list your affiliations or memberships in any professional and/or industry organizations:

A:

Licensed Professional Engineer (Civil) (1996-Pres.) – Colorado, Pennsylvania, & New Jersey
Licensed Professional Geologist (1992-Pres.) – Pennsylvania, Kentucky, Illinois and Wyoming
OSHA HAZWOPER operator and supervisor level training certification
MSHA Surface Mining Certification (renewed 2016)
Board Certified Environmental Engineer (BCEE, 2002) – American Academy of Environmental Engineers & Scientists (AAEES) (Expertise: Hazardous Waste Management and Site Remediation)
Diplomate, Water Resources Engineer (D. WRE, 2009) – American Academy of Water Resources Engineers (ASCE affiliate)
American Society of Civil Engineers (ASCE) – Member
Society of Mining, Metallurgical and Exploration (SME) - Member
American Academy of Environmental Engineers & Scientists (AAEES) - Member



Q:

Please list any teaching or speaking experience you have had, including subject matter:

A:

Dr. Vanarelli is an Adjunct Professor in Engineering at the Colorado School of Mines. Previously, I was the founding Department Head/Chair of Civil Engineering and an Associate Professor in Mining Engineering at an international university. I taught undergraduate and graduate courses in civil, geological, water resources and mining engineering. I also taught rock mechanics at the Colorado School of Mines in Golden, CO, USA. Lastly, I taught mining operations and mining geology for the Missouri University of Science and Technology in Rolla, MS.

Q:

Have any of your accreditations ever been investigated, suspended or removed? (if yes, explain)

A:

No.

Q:

For what area(s) of expertise have you been retained as an expert?

A:

Areas of Expertise

• Rock Mechanics
• Mining Engineering
• Civil Engineering
• Rock Slope Engineering
• Geological Investigations
• Drilling Operations
• Environmental

ABET EAC Program Evaluator (also known as an ABET Expert) Since 2005 – in five (5) disciplines including Mining/Geological/Environmental/Civil/Water Resources Engineering.

Personally, I will have conducted thirteen (14) ABET visits as of the end of 2018, both nationally and internationally for ASCE, SME and AAEES. ABET was formerly referred to as the Accreditation Board for Engineering and Technology; it was established in 1932. EAC refers to the Engineering Accreditation Commission within ABET. Internationally, I have conducted accreditation visits in Saudi Arabia, Turkey and Indonesia.


Q:

What services do you offer? (E.g.: consulting, testing, reports, site inspections etc.)

A:

Consulting
Written Reports
Site Inspections

Q:

What is your hourly rate to consult with an attorney?

A:

$250

Q:

What is your hourly rate to review documents?

A:

$250

Q:

What is your hourly rate to provide deposition testimony?

A:

$350

Q:

What is your hourly rate to provide testimony at trial?

A:

$400

Q:

Please list any fees other than those stated above (E.g.: travel expenses, copy fees, etc.)

A:

$250/hour plus cost (includes10 percent markup)
---
---
---
---