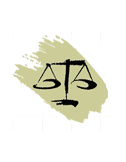 Dr. Mark W. Fowler
4175 Clifford Rives Rd


Union City, TN 38281
Mobile: 731-504-0218
Office: 731-504-0218
Introduction
I am a former trial attorney now presently Board Certified in Family Medicine. This experience helps me identify and address medical issues in litigation.

I have testified or given depositions in numerous cases a number of which were settled after my discovery deposition was taken.

References are available.

My approach to medical issues is to call them as I see them. If your position has merit, I can identify it, If not, I can help you defend it if needed.

I have testified in issues involving double indemnity in life insurance; medical malpractice; civil personal injury litigation and criminal cases.
---
Areas of Expertise
Emergency Medicine
Family Practice/Family Medicine
Medical Malpractice
Pain Management
Urgent Care
Wrongful Death
---