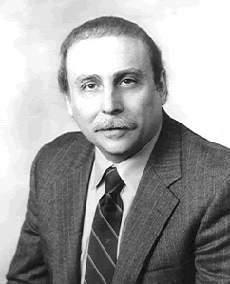 Mark K. Altschuler, M.S.
Pension Analysis Consultants, Inc.
P.O. Box 7107


Elkins Park, PA 19027
Introduction
Mark K. Altschuler, M.S., is President of Pension Analysis Consultants Inc., of Elkins Park, PA. The nation's leading expert in valuing and dividing retirement plans in divorce, he offers his expertise to the family law community for marital valuation Defined Benefit Plans (DB), joint and survivor calculations, and social security offset, plus tracing and segmentation calculations for Defined Contribution Plans (DC) such as 401(k), 403(b), 457, TSP, TIAA-Cref. He is recognized for his experience in military- active and reserves, police/firefighter/ public retirement systems including state, education, FERS and CSRS. Mr. Altschuler hand-drafts custom Qualified Domestic Relations Orders (QDROs), and equivalent Orders including ADROs, COAPs, and MCOs for all Erisa and nonErisa DB and DC Plans.

Mr. Altschuler also applies his knowledge of mathematics and actuarial methodology to present value analysis of wage loss, loss of earnings and expert testimony service for the personal injury law community for economic damages matters including slip and falls, wrongful injury or death, and wrongful termination matters.

Mr. Altschuler is well-versed in the complex arenas of equitable distribution in marital dissolution matters and earnings and wage loss calculation in economic damages matters. His work is precise and timely presented. Because Mr. Altschuler is a working executive, his billing is quite competitive. Since there is is no administrative overhead, he can provide substantial savings over larger firms. Firms operating on a contingent fee basis find his fees to be quite satisfactory. Most services including wage loss reports, pension valuations and QDRO drafting are offered on a flat fee basis. Complexities, consulting and testimony are billed by retainer, based on hourly fees.

Mr. Altschuler is widely recognized by the legal community for clearly presenting and explaining the concepts of present value analysis both in the courtroom as expert witness testimony and at many seminars at state and county bar associations, private firms and Continuing Legal Education workshops.

Mr. Altschuler, a former analytical engineer with a fifteen year background in applied mathematics, and over fifteen years' experience in pension and property/casualty areas, has been a long time member of the American Society of Pension Professionals and Actuaries (ASPPA), American Academy of Financial and Economic Experts, and American Mensa Society.

Mr. Altschuler writes a nationally distributed newsletter on pension issues in marital dissolution, DIVTIPS, and is co-author of Value of Pensions in Divorce, contributing author to Valuation Strategies in Divorce, Vol. 5 and Valuing Specific Assets In Divorce, all published by WoltersKluwer Law & Business: NY. In addition, he has authored well over 100 articles on the various issues in pensions in divorce. published in major legal publications, including American Journal of Family Law, New Jersey Lawyer, Pennsylvania Family Lawyer, Florida Family Law Commentator, Legal Intelligencer and Pennsylvania Law Weekly.
---
Areas of Expertise
Actuary - Actuarial
Economics
ERISA
Family Law
Lost Profits
Pensions
Personal Injury
Securities
Structured Settlements
Wrongful Death
---