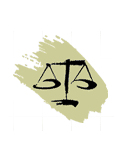 Dr. Mace Beckson
11301 W. Olympic Blvd. #657
Los Angeles , CA 90064
Introduction
Mace Beckson, M.D., Certified Forensic Suicidologist & Psychological Autopsy Investigator (AAS); Board-Certified Addiction Medicine (ABAM), Forensic Psychiatry (ABPN); Certified Correctional Health Professional (NCCHC); Professor of Psychiatry (UCLA); medical director, Psychiatric Intensive Care Unit (VA); Distinguished Fellow (American Psychiatric Association)

Specialties: Suicidology, Alcohol & Drug Abuse/Addiction, PTSD (Posttraumatic Stress Disorder), Forensic Psychiatry.

After graduating magna cum laude in biochemical sciences from Harvard College, Dr. Beckson completed his medical studies and internship at Cornell University Medical College-New York Hospital. He did his postgraduate residency training in psychiatry at UCLA Neuropsychiatric Insitute and the Brentwood VA Hospital, and completed a behavioral neurology fellowship at the UCLA Reed Neurological Research Institute and VA Medical Center West Los Angeles.

Dr. Beckson has numerous peer-reviewed publications and is a member of several professional organizations.

Please see CV for additional information.
---
Areas of Expertise
Addiction Medicine
Alcohol Abuse
Competency
Drones
Drug Abuse
Forensic Psychiatry
Forensic Psychology
Neuropsychiatry
Post Traumatic Stress Disorder
Psychiatry
Suicide
Testamentary Capacity
Undue Influence
Workplace Violence
---
Expert Background
Q:

Please list your professional accreditations, degrees, licenses, and certificates granted:

A:

A.B. magna cum laude in Biochemical Sciences, Harvard College
M.D., Cornell University

Residency and Chief Residency, Psychiatry, UCLA
Fellowship in Neurobehavior, UCLA

Medical License: California, Florida, New York

Board Certified: Psychiatry (ABPN), Forensic Psychiatry (ABPN), Addiction Medicine (ABAM)
Certified Forensic Suicidologist, American Association of Suicidology
Certified Psychological Autopsy Investigator, American Association of Suicidology
Certified Correctional Health Professional, National Commission on Correctional Health Care
Certified Medical Review Officer, American Society of Addiction Medicine
























































Q:

Please list your affiliations or memberships in any professional and/or industry organizations:

A:

Distinguished Fellow, American Psychiatry Association

Q:

Please list any teaching or speaking experience you have had, including subject matter:

A:

Full time faculty, UCLA Department of Psychiatry and Biobehavioral Sciences

Q:

Have any of your accreditations ever been investigated, suspended or removed? (if yes, explain)

A:

No

Q:

For what area(s) of expertise have you been retained as an expert?

A:

Suicide
Alcohol & Drug Abuse
Posttraumatic Stress Disorder


Q:

In what percentage of your cases were you retained by the plaintiff?

A:

Approximately 33%

Q:

In what percentage of your cases were you retained by the defendant?

A:

Approximately 66%

Q:

On how many occasions have you had your deposition taken?

A:

Approximately 60

Q:

On how many occasions have you testified as an expert in court or before an arbitrator?

A:

Approximately 50
---
---
---