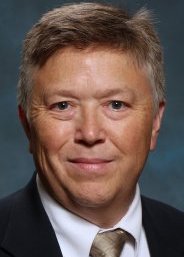 Luke A. Probst, BS, PharmD, BCPS
Probst Pharma Consulting, LLC
4815 Hyde Rd
Manlius , NY 13104
Mobile: 315-436-5309
Office: 315-436-5309
Introduction
Dr. Probst has been a pharmacist for over 30 years with practice experience in community pharmacy, nursing home, home infusion and hospital pharmacy environments. The majority of his career has been in tertiary care academic medical centers with an emphasis on pediatric pharmacy practice. He has held positions ranging from staffing/operations to clinical specialist to director.
Related academic activities include: training of nurses and physicians through various multidisciplinary activities including lectures, grand rounds and symposium presentations related to medication safety and drug therapy; research activities involving medication use and translational research, poster and platform presentations, invited lectures at local, state and national pharmacy, nursing, medical and children's hospital association related conferences; membership on the Institutional Review Board at an academic medical center; editorial/consultant board board for several pharmacy publications; primary or co-author for a number of peer reviewed publications.

Dr. Probst's patient care practices in pediatric pharmacy services yield a unique level of expertise in medication safety/errors, drug therapy management and standards of care related to pharmacotherapy. As evidenced by ongoing certification as a Board Certified Pharmacotherapy Specialist, his skills related to drug therapy management in adults and children are well validated.

He is uniquely qualified to analyze and provide perspective on standards of medication prescribing, use, misadventures and pharmacy services, and has provided expert consultation and witness services including deposition for both plaintiff and defendant cases.
---
Areas of Expertise
Nursing Homes
Pediatrics
Pharmacology
---
Expert Background
Q:

Please list your professional accreditations, degrees, licenses, and certificates granted:

A:

Refer to CV

Q:

Please list your affiliations or memberships in any professional and/or industry organizations:

A:

Refer to CV

Q:

Please list any teaching or speaking experience you have had, including subject matter:

A:

Refer to CV

Q:

Have any of your accreditations ever been investigated, suspended or removed? (if yes, explain)

A:

No

Q:

On how many occasions have you been retained as an expert?

A:

More than 10

Q:

For what area(s) of expertise have you been retained as an expert?

A:

Pharmacology, medication errors, medication safety, pediatric medications, pharmacotherapy, anticoagulation, overdose, adverse drug reaction, medication toxicity, standards of pharmacy practice, pediatric medication errors.

Q:

In what percentage of your cases were you retained by the plaintiff?

A:

85

Q:

In what percentage of your cases were you retained by the defendant?

A:

15

Q:

When was the last time you had your deposition taken?

A:

2014

Q:

On how many occasions have you been qualified by a court to give expert testimony?

A:

n/a

Q:

On how many occasions have you testified as an expert in court or before an arbitrator?

A:

n/a

Q:

For how many years have you worked with the legal industry as an expert?

A:

4

Q:

What services do you offer? (E.g.: consulting, testing, reports, site inspections etc.)

A:

Consulting, reports, deposition, testimony

Q:

What is your hourly rate to consult with an attorney?

A:

Available on request

Q:

What is your hourly rate to review documents?

A:

Available on request

Q:

What is your hourly rate to provide deposition testimony?

A:

Available on request

Q:

What is your hourly rate to provide testimony at trial?

A:

Available on request

Q:

Please list any fees other than those stated above (E.g.: travel expenses, copy fees, etc.)

A:

Available on request
---
---
---
---