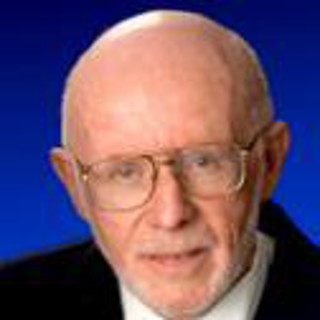 Dr. Leonard M Kalfuss
Business Office, Leonard M. Kalfuss, M.D.
1506 Chico Cr.
Palm Springs , CA 92264
Office: 760-327-8595
Fax: 760-327-8597
Introduction
Dr. Leonard M. Kalfuss is a Board Certified Orthopaedic Surgeon with over 45 years experience in Orthopaedic Medicine and Surgery.

Dr. Kalfuss is also an Independent Medical Evaluator of complex cases with expeditious verbal and/or narrative reports including record review, depositions and trial testimony in PI, Medical Malpractice and Work Compensation.

Dr. Kalfuss can travel to evaluate and testify. His CV is available upon request.
---
Areas of Expertise
Hand Surgery
Independent Medical Examinations
Medical Malpractice
Orthopedic Surgery
Personal Injury
Spine Surgery
---
Expert Background
Q:

Please list your professional accreditations, degrees, licenses, and certificates granted:

A:

B.Sc, McGill University, Montreal, Quebec. Canada
M.D. Queen's University, Kingston, Ontario. Canada
General Rotating Internship, Toronto General Hospital,Toronto,Ontario. Canada
General Surgery Residency, Wayne State University Afiliated Hospitals, Detroit,MI
Orthopaedic Residency, Wayne State University Affiliated Hospitals, Detroit, MI
Diplomate, American Board of Orthopaedic Surgery
Diplomate, American Board of Orthopaedic Neurologic Surgeons
Diplomate, American Board of Forensic Surgery
Qualified Medical Examiner, State of California
State of California Medical License


Q:

Please list your affiliations or memberships in any professional and/or industry organizations:

A:

California Society of Industrial Medicine and Surgery
California Orthopaedic Association

Q:

Please list any teaching or speaking experience you have had, including subject matter:

A:

Valley Orthopaedic Clinic, Calexico, CA. with staff from Orthopaedic Hospital.

Q:

Have any of your accreditations ever been investigated, suspended or removed? (if yes, explain)

A:

No

Q:

On how many occasions have you been retained as an expert?

A:

Hundreds of times over the past 40 years.

Q:

For what area(s) of expertise have you been retained as an expert?

A:

Orthopaedic Surgery
Personal Injury
Medical Malpractice
Worker's Compensation

Q:

In what percentage of your cases were you retained by the plaintiff?

A:

Med Mal and PI- 60%


Q:

In what percentage of your cases were you retained by the defendant?

A:

40%

Q:

On how many occasions have you had your deposition taken?

A:

One hundred

Q:

When was the last time you had your deposition taken?

A:

One month ago

Q:

On how many occasions have you been qualified by a court to give expert testimony?

A:

20 times

Q:

On how many occasions have you testified as an expert in court or before an arbitrator?

A:

10 times

Q:

For how many years have you worked with the legal industry as an expert?

A:

40 years

Q:

What services do you offer? (E.g.: consulting, testing, reports, site inspections etc.)

A:

Independent Orthopaedic Evaluations, Verbal and Narrative Reports , Record Reviews, Expert Testimony at Depositions and Trial.

Q:

What is your hourly rate to consult with an attorney?

A:

$500.00

Q:

What is your hourly rate to review documents?

A:

$500.00

Q:

What is your hourly rate to provide deposition testimony?

A:

$800.00

Q:

What is your hourly rate to provide testimony at trial?

A:

$5,000.00 first day, $10,000.00 second day.

Q:

Please list any fees other than those stated above (E.g.: travel expenses, copy fees, etc.)

A:

All travel expenses plus $300.hour travel time

---