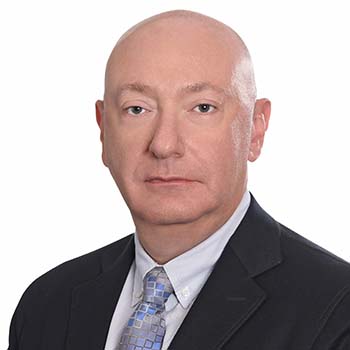 Leo Kalikstein, P.E.
Robson Forensic Inc.
Introduction
Electrical Engineer & Industrial Controls Expert

Leo Kalikstein, P.E. is an electrical engineer with nearly three decades of professional experience involving industrial controls and automation, machinery and equipment safeguarding, and process safety and construction management for industrial facilities. Leo gained experience across a diverse range of industries while working as an Instrumentation and Control Systems (I&C) engineer, including oil & gas, mining, bio-pharma, food and beverage, electrical generation, and others. He has both designed/implemented processes and systems from the ground up, and updated existing systems to suit new specifications.

Leo has extensive experience in the development and analysis of functional requirements for industrial control systems, control system design and programming, process measurements involving field instrumentation, as well as failure analysis investigations. He is experienced in electrical systems software modeling, short circuit analysis, electrical load analysis, motor start-up analysis and arc flash studies. Leo also has a broad background in software development, including Oracle and SQL Server databases, C#, Visual Basic.NET, Java, Python and X Code.

Mr. Kalikstein is licensed as a Professional Engineer, and holds a Bachelor of Science in Engineering Physics, Electrical Engineering, and Control systems from the Colorado School of Mines.
---
Areas of Expertise
Construction
Electrical
Electrical Engineering
Equipment & Machinery
Failure Analysis
Industrial Design
Machine Guarding
Oil & Gas
Professional Engineering
Software Engineering
---
---
---