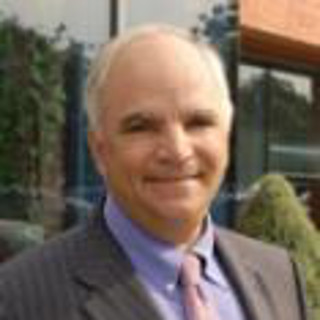 Mr. Lawrence L Halpern, CFE
Brick House Asset Management, LLC
9 Taylors Rise
Rochester , NY 14618
Office: 585-271-2426
Fax: 585-271-5434
Introduction
With over 33 years experience in the financial services industry, I can expertly testify on all facets of branch supervision/compliance, product development and operations. I have over 24 years experience in branch management, including sales manager, branch manager and complex manager at both large national firms and smaller regional firms. I have also been a divisional sales manager and a product manager at a large, investment banking firm. I am currently the founder of a registered investment advisory firm.

I am a Certified Fraud Examiner (CFE) as accredited by the Association of Certified Fraud Examiners (ACFE). In order to become a CFE, I have met a stringent set of criteria and passed a rigorous exam administered by the ACFE. I have successfully met the ACFE's character, experience, and education requirements for the CFE credential, and have demonstrated knowledge in four areas critical to the fight against fraud: Fraudulent Financial Transactions, Criminology & Ethics, Legal Elements of Fraud and Fraud Investigation. CFEs have the ability to: Examine data and records to detect and trace fraudulent transactions; interview suspects to obtain information and confessions; write investigation reports, advise clients as to their findings and testify at trial; be well-versed in the law as it relates to fraud and fraud investigations; and understand the underlying factors that motivate individuals to commit fraud.

My FINRA registrations have included National Commodity Futures (3). Registered Options Principal (4), Interest Rate Options (5), General Securities Representative (7), NYSE Branch Manager (12), NYSE Compliance Officer (14), Foreign Currency Options (15), General Securities Principal (24), Futures Managed Funds (31), MSRB principal (53), Equity Trader (55), Uniform Securities Agent State Law (63) and Uniform Investment Advisor Law (65).

My arbitration experience includes claimant as well as defense work. In addition to expert witness, I can guide counsel/client through the intricacies of sales practices, supervisory issues, compliance policy and operational issues. I have been an arbitrator for the NYSE, NASD and AAA. I am currently a FINRA Dispute Resolution Arbitrator.

Areas of Expertise – Broker-Dealer/Client Disputes; Industry disputes; Securities Fraud; Supervision; Suitability; Sales practices; SRO regulations; Industry standards and Practices (including best practices); Equities; Fixed Income, Equity and Index Options, Mutual Funds; Product development

Services – Arbitration/Litigation consulting; Initial Review; Forensic Account analysis; Damages; Assistance with drafting complaint and discovery; Expert Witness opinion and testimony.
---
Areas of Expertise
Finance
Financial Planning
Fraud Investigation
Insurance Agent/Broker
Licensing
Sales
Securities
Stocks & Bonds
White Collar Crime
---
Expert Background
Q:

Please list your professional accreditations, degrees, licenses, and certificates granted:

A:

CFE - Certified Fraud Examiner (ACFE)

SECURITIES REGISTRATIONS

Series 3 Commodities
Series 4 Registered Option Principal
Series 5 Interest Rate (Debt) Options
Series 7 General Securities Representative
Series 12 NYSE Branch Manager
Series 14 NYSE Compliance Principal
Series 15 Foreign Currency
Series 24 NASD Principal
Series 53 MSRB Principal
Series 55 NASD Equity Trader
Series 63 Uniform State Exam
Series 65 Investment Advisor Agent


Q:

Please list your affiliations or memberships in any professional and/or industry organizations:

A:

Member, Association of Certified Fraud Examiners (ACFE)

Q:

Have any of your accreditations ever been investigated, suspended or removed? (if yes, explain)

A:

Never

Q:

On how many occasions have you been retained as an expert?

A:

5

Q:

For what area(s) of expertise have you been retained as an expert?

A:

knowledge of the financial services industry with particular focus on supervisory issues. securities firms, investments, portfolio management, suitability and fiduciary responsibility.

Q:

In what percentage of your cases were you retained by the plaintiff?

A:

4

Q:

In what percentage of your cases were you retained by the defendant?

A:

1

Q:

On how many occasions have you testified as an expert in court or before an arbitrator?

A:

3

Q:

For how many years have you worked with the legal industry as an expert?

A:

2

Q:

What services do you offer? (E.g.: consulting, testing, reports, site inspections etc.)

A:

Consulting, reports, expert witness, site inspections

Q:

What is your hourly rate to consult with an attorney?

A:

$300/hr.

Q:

What is your hourly rate to review documents?

A:

$300/hr

Q:

What is your hourly rate to provide deposition testimony?

A:

$300/hr plus expenses when traveling

Q:

What is your hourly rate to provide testimony at trial?

A:

$300/hr plus expenses when traveling

Q:

Please list any fees other than those stated above (E.g.: travel expenses, copy fees, etc.)

A:

travel and related expenses
---
References
Mr. Scott Atwater
Gross, Shuman, Brizdle & Gilfillan, P.C.
465 Main Street
Buffalo, NY 14203

(716) 854-4300

satwater@gross-shuman.com
---
---