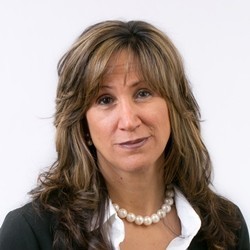 Dr. Laura M. Miele, Ph.D.
Robson Forensic Inc.
Introduction

Dr. Laura Miele is an expert in sports and recreation specializing in coaching, training and injury prevention.

Laura is an accomplished athlete; she played Division I basketball at Arizona State; was Tight End for the Arizona Caliente, of the Women's Professional Football League; and was also a New York Golden Gloves semi-finalist. Laura began coaching athletes in 1986 and has been involved as a personal exercise and fitness trainer since 1994. Laura has been involved in a broad range of sports including Basketball, Volleyball, Softball, Baseball, Football, Archery, Bowling, Figure Skating, Hockey, Boxing, Wrestling, Field Sports, Golf, Lacrosse, Field Hockey, Soccer, Gymnastics and Tennis.

Laura holds a Doctorate in Sport Psychology, a Masters in Education and an undergraduate degree in Exercise Physiology and Physical Education. She was a middle school and high school Physical Education teacher from 1998 to 2006. Laura currently manages a Sport Injury Prevention Program for a Children's Medical Center. She consults schools, athletic directors, coaches, parents, and student-athletes on the importance of preventative tactics in sports. Additionally, Laura mentors physical education and sport psychology undergraduate students. Laura is a member of the American Association for Physical Activity and Recreation (AAPHERD), the National Strength and Conditioning Association (NSCA), the North American Society for psychology of Sport and Physical Activity (NASPA), and the American Psychological Association.
---
Areas of Expertise
Fitness Equipment
Sports & Recreation
Sports Medicine
---
---
---