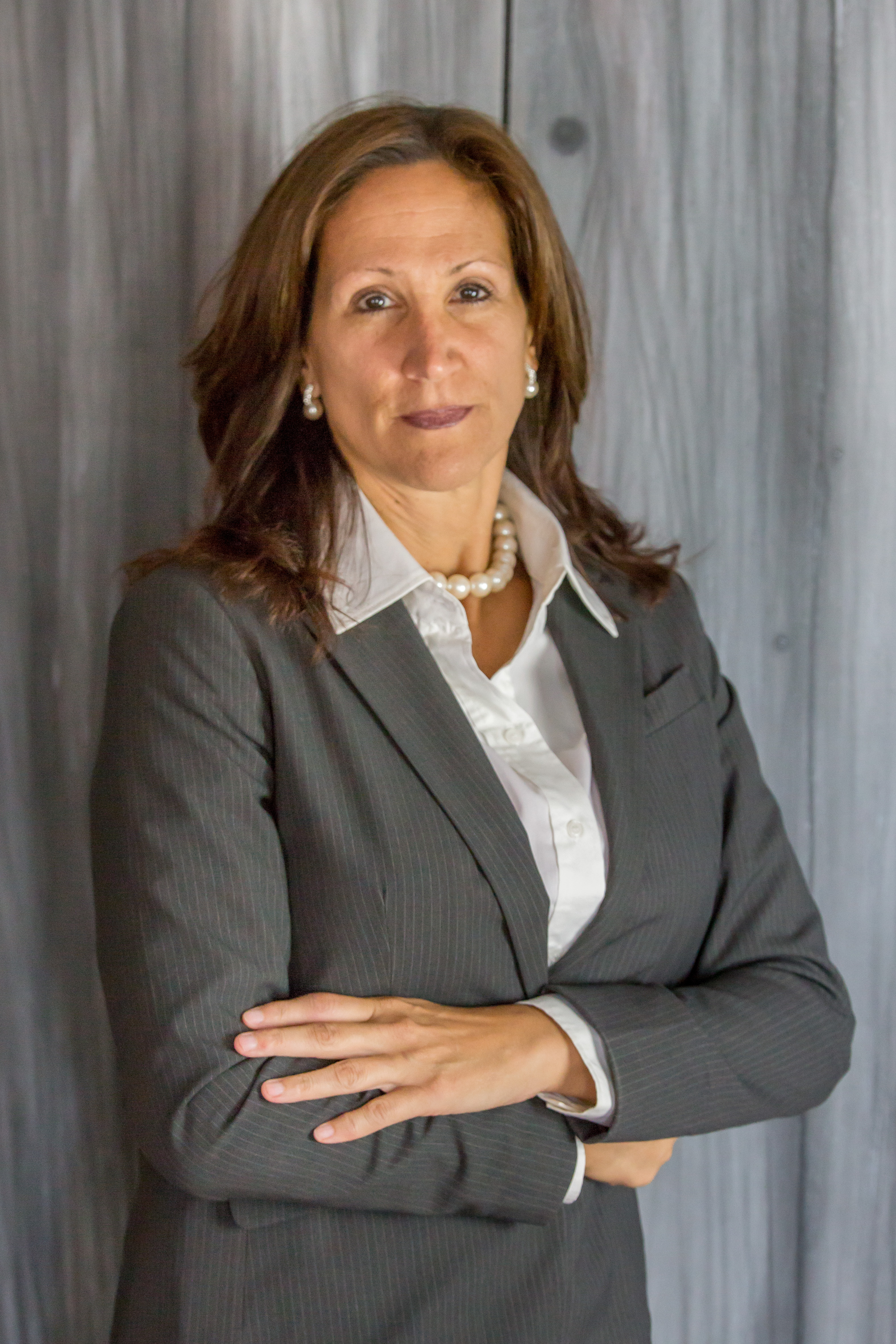 Dr. Laura M. Miele
Miele Forensic Consulting
3959 Welsh Rd # 184
Willow Grove , PA 19090
Introduction
Dr. Laura Miele has over 25 years of experience in the sport, fitness, recreation and education industry.

 Fitness Facilities
-Standard of Care (Inspection/Maintenance)
-Supervision, Equipment layout, Equipment (Bands, BOSU, Balls, Treadmills, Smith Machines etc.)
 Personal Training
-Standard of Care, Supervision, Exercise Prescription (Assessments)
 Physical Education
-Standard of Care, Supervision, Activity Selection, Gym/Field Layout
 Sport and Recreation
-Standard of Care, Supervision, Mats/Padding, Inspection
 School and After School Supervision
 Injury Prevention
 Proper Training Practices and Procedures in Sport
 Safe Environment for Athletes
 Trampoline Parks/Amusement Courses
-Standard of Care, Supervision, Inspections, Padding
 Gymnastics
-Standard of Care, Supervision, Gym Layout (Mats/Padding)
 Concussion Protocol
 Mandated Reporting/Abuse in Sport
 Emergency Preparation and Response in Schools, Fitness and Sport Facilities
-Emergency Action Plans, AED

Dr. Miele played Division I basketball at Arizona State; was Tight End for the Arizona Caliente, of the Women's Professional Football League; and was also a New York Golden Gloves semi-finalist in 2004. She began coaching athletes in 1986 and has been involved as a personal exercise and fitness trainer since 1994.

Dr. Miele has traveled extensively throughout the United States and Europe as an athlete and coach and has been involved in consulting, coaching and teaching a wide range of sports including but not limited to; Basketball, Volleyball, Softball, Baseball, Football, Archery, Bowling, Figure Skating, Hockey, Boxing, Wrestling, Field Sports, Golf, Soccer, Swimming, Track and Field, Gymnastics and Tennis.

Dr. Miele holds a Doctorate in Psychology (with emphasis in Sport and Exercise), a Master's in Education: Alternative Education/Minor: Education Administration and an undergraduate degree in Exercise Science and Physical Education.
She is part of the adjunct faculty at Ohio University for the Sport and Recreation Pedagogical Department, and continues to provide personal training and consultation in a variety of training methods, sports, and psychological necessities.

Dr. Miele runs her own business 'Mind over Body Athletics, LLC' in which she trains and consults athletes and coaches in a variety of sports, injury prevention, and training methods. Dr. Miele continues to consult schools, athletic directors, coaches, parents, and student-athletes on the importance of preventative tactics in sports. Dr. Miele was a middle school and high school Physical Education teacher from 1997 to 2006, and then returned to education from 2011 to 2014 after managing the Sport Injury Prevention Program for a Children's Medical Center.
---
Areas of Expertise
Fitness Equipment
School Safety
Sports & Recreation
---
Expert Background
Q:

Please list your professional accreditations, degrees, licenses, and certificates granted:

A:

Bachelor of Science: Exercise Science/Physical Education
Masters of Arts: Education-Diverse Learner-Administration
Doctor of Philosophy: Psychology

New York State Permanent Teaching License: Secondary P.E.
Pennsylvania Teaching Certificate: Physical Education K-12: 2016
Connecticut Provisional Certificate: Physical Education K-12: 2016
Arizona Teaching Certification: Social Studies, Health/P.E. K-12: 1997-2006

IFPA- Certification Biomechanics of Sports and Exercise
IFPA Fitness Facilities Management Certification
Life Fitness Equipment Technician
NFHS Level 2 Certified and Accredited Interscholastic Coach
NFHS Heads Up Football High School Coach Certificate
IATP- International Association of Trampoline Parks, Level 2: Certified Service Technician (CST-2)
Adult CPR/AED/Basic First Aid
Emergency Oxygen Administration in Adult Patients
Obstacle Race Training
American Sports and Fitness Association: Cycling Instruction
North East Adventure High and Low Ropes Certification (2005)
CPI/Crisis Prevention Intervention (1994-8, 2005)


Q:

Please list your affiliations or memberships in any professional and/or industry organizations:

A:

AAPHERD - American Alliance for Health, Physical Education, and Dance (SHAPE America)
ACSM - American College of Sports Medicine
ASTM - (F-24) American Society for Testing and Materials
15.07 Sports Equipment and Facilities
F24.61 Trampoline Court Task Group
F08.30-Fitness Equipment
IDEA - Health and Fitness Association
NFHS - National Federation of State High School Associations
NSCA - National Strength and Conditioning Association
IATP-International Association of Trampoline Parks
IDEA - Health and Fitness Association
PAADS – Professional Association of Athlete Development Specialists
US Lacrosse
USA Gymnastics
USA Football
USA Boxing

PAST PROFESSIONAL MEMBERSHIPS
NEA – National Education Association, 1996-2001
CEA – Correctional Education Association, 1997-1999
WBCA – Women's Basketball Coaching Association, 2001-2005
APA – American Psychological Association: Division 47, 1999-2010
NASPE - National Association for Sport and Physical Education 1999-2016


Q:

Please list any teaching or speaking experience you have had, including subject matter:

A:

Trampoline Park Facility Supervision and Safety, Pennsylvania Amusement Park Seminar, November-2018, March-2019.
Standard of Care: Preventing Injuries in Sport, Recreation and Fitness Facilities, Lancaster Justice Association CLE Course, February 6, 2015.
Standard of Care: Preventing Injuries in Sport, Recreation and Fitness Facilities, Romano Group and Florida Justice Association CLE Course, August, 28 2014.
Preventing Athletic Injuries, Ohio University, via Adobe Connect, June 29, 2011.
Sport Injury Prevention: Overview and Dynamic Warm-Up. St. Paul's High School, Bristol CT, September 16, 2009.
Anxiety and Mental Preparation in Sport. Southington High School Volleyball Team, Southington, CT, September 4, 2009.
Dynamic Warm-up and Sport Injury Prevention, UK International Soccer Camp, July 22, 2009.
Prevention of Lower Extremity Injuries, 14th Sports Medicine Symposium/Select Physical Therapy. Farmington, CT, August 4, 2009.
Sport Injury Prevention Overview and Epidemiology. CT Children's Medical Center, Hartford, CT, May 5, 2009.
Sport Injury Prevention Program: How do we prevent Injury? Safe Kids Coalition, Newington, CT, April 12, 2009.
The Complete Basketball Player, Long Meadow HS Girls Varsity. Long Meadow, MA, February 2009.
Dynamic Warm Up, U.S. Lacrosse Foundation Coaches Conference. New Haven, CT, January 2009.
The Mental Components of the Complete Field Hockey Player, The Ethel Walker School, Simsbury, CT October 6, 2008.
Mental Strategies for the Complete Athlete, Connecticut Wave Organization, June 12, 2008.
Psychology of Injury, Elite Sports Medicine, Farmington, CT, March 10, 2008.
The Effects of Providing Procedural and Sensory Information on Preoperative Anxiety and Post Operative Pain in Patients Undergoing ACL Reconstruction. University of CT Health Ctr., Department of Orthopaedics and Sports Medicine, Orthopaedic Scholars Seminars. Farmington, CT, March 4, 2008.
Performance Anxiety and Sport Injury Prevention, U.S. Lacrosse Foundation Coaches Conference. Quinnipiac University, Hamden, CT, January 13, 2008.


Q:

Have any of your accreditations ever been investigated, suspended or removed? (if yes, explain)

A:

No

Q:

On how many occasions have you been retained as an expert?

A:

over 200

Q:

For what area(s) of expertise have you been retained as an expert?

A:

sport, fitness, recreation, education, psychology

Q:

In what percentage of your cases were you retained by the plaintiff?

A:

65 percent

Q:

In what percentage of your cases were you retained by the defendant?

A:

35 percent

Q:

On how many occasions have you had your deposition taken?

A:

Provided upon request

Q:

When was the last time you had your deposition taken?

A:

May 2019

Q:

On how many occasions have you been qualified by a court to give expert testimony?

A:

Provided upon request

Q:

On how many occasions have you testified as an expert in court or before an arbitrator?

A:

Provided upon request

Q:

For how many years have you worked with the legal industry as an expert?

A:

9 years 5 months

Q:

What services do you offer? (E.g.: consulting, testing, reports, site inspections etc.)

A:

Consulting, Reports, Site Inspections

Q:

What is your hourly rate to consult with an attorney?

A:

Free initial Consultation

Q:

What is your hourly rate to review documents?

A:

Provided upon request

Q:

What is your hourly rate to provide deposition testimony?

A:

Provided upon request

Q:

What is your hourly rate to provide testimony at trial?

A:

Provided upon request

Q:

Please list any fees other than those stated above (E.g.: travel expenses, copy fees, etc.)

A:

Travel. lodging, meal expenses and professional services
---
---
---
---
---