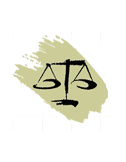 La Tanya Busby, PsyD
Expedient Medicolegal Services
8605 Santa Monica Blvd. #16989
West Hollywood , CA 90069-4109
Introduction
Dr. Busby is a Licensed Clinical Psychologist and Qualified Medical Evaluator in the State of California. Dr. Busby has worked in mental health services for over 20 years providing services to a broad range of populations. She is currently employed by the Veteran's Health Administration as a staff psychologist and as a Certified Disability Evaluator. As a CBOC Psychologist, she provides outpatient mental health care to individuals, families, and groups of Veterans. She has served as a supervisor, provided consultation to fellow staffers on a variety of mental health issues. In her capacity as a Disability Evaluator, she generates complex diagnostic evaluations for military Veterans and active duty personnel. Dr. Busby responds to Board of Veterans Affairs appeals related to disputed Compensation and Pension claims. She conducts Initial Mental Health and Post Traumatic Stress Disorder Evaluations, and issues Medical Opinions.

In previous Veteran's Administration positions, Dr. Busby specialized in Suicide Prevention where she responded to calls from suicidal Veteran's and active duty personnel. In this same capacity, Dr. Busby provided in-service orientations, and educated hospital staff and the community on suicide awareness and prevention.

Dr. Busby has worked extensively with ageing Veteran's visiting them in their homes where she conducted cognitive evaluations, and mental health screenings. She also provided Veterans with therapy on an individual or family basis aiding them in coping more effectively with disease, illness and end of life issues. While working with geriatric patients, she also participated in assessing this population for competency sharing the results with her clinical team and providers attempting to assess the individual's ability to live independently in the community.

She has also worked in various community outpatient facilities to include substance treatment facilities, in a state hospital with the chronic mentally ill as well as mental ill offenders. She served as coordinator for a DBT program, conducted cognitive and intellectual assessments, developed comprehensive treatment plans, as well as facilitated a variety of groups. In the past, Dr. Busby has worked as adjunct faculty member in the Department of Psychology at various National University campuses, the University of Phoenix, and ARGOSY. She spent over seven years as a community college Adjunct Faculty Member in Long Beach California. Dr. Busby was also adjunct at Marymount College, in Southern California.

Finally, Dr. Busby also maintains a private practice where she specializes in family therapy, disability evaluations for Workers Compensation Cases, and disability evaluations for Veteran's and active duty personnel.
---
---
---
---