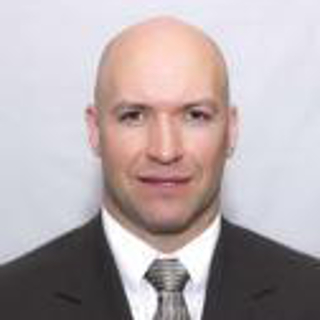 Mr. Kipp A. Krukowski, MBA, ASA (Machinery & Technical Specialties)
Equipment Appraisal Services
241 W. Federal Street, Suite 406
Youngstown , OH 44503
Introduction
I am the Founder and Managing Director of Equipment Appraisal Services (www.EquipmentAppraisal.com). We are nationwide providers of machinery and equipment appraisals for litigation, collateral, and financial reporting.

I am an Accredited Senior Appraiser (ASA) in Machinery & Technical Specialties (MTS), awarded by the American Society of Appraisers. I provide USPAP compliant reports and provide expert witness reports and testimony for litigation.

I am also an adjunct professor at Kent State University.

I have a Bachelor of Engineering in Mechanical Engineering degree from Youngstown State University and a Master of Business Administration degree from Carnegie Mellon University.
---
Areas of Expertise
Automobile Appraisal
Bankruptcy
Business Valuation
Forensic Accounting
Machinery & Equipment Appraisal
Medical Valuation
Mergers & Acquisitions
Oil & Gas Appraisal
Personal Property Valuation
Restaurant Valuation
---
Expert Background
Q:

Please list your professional accreditations, degrees, licenses, and certificates granted:

A:

Current Designations and Degrees:

• Accredited Senior Appraiser (ASA) in Machinery & Technical Specialties (MTS) - American Society of Appraisers
• Certified Valuation Analyst (CVA) - National Association of Certified Valuators and Analysts (NACVA)
• Bachelors of Engineering, Mechanical Engineering - Youngstown State University
• MBA - Carnegie Mellon University


Related Educational Courses Completed:

Appraisal Courses Completed
• Introduction to Machinery & Equipment Valuation
• Machinery & Equipment Valuation Methodology
• Machinery & Equipment Valuation & Advanced Topics and Case Studies
• Machinery & Equipment Valuation & Advanced Topics & Report Writing
• Performing Machinery and Equipment Valuations for Financial Reporting Purposes
• Appraisal of Inventory
• Certified Machinery and Equipment Appraiser Training
• Uniform Standards of Professional Appraisal Practice
• Business Valuation Fundamentals, Techniques, and Theory
• Business Appraisal Review Accreditation Workshop
• Expert Witness Bootcamp

Graduate MBA Courses Completed at Carnegie Mellon University
• Strategic Cost Analysis
• Manufacturing Strategy
• Production & Operations Management
• Just-In-Time Manufacturing
• Distribution & Location
• Quantitative Methods of Management Science
• Total Quality Management
• Probability & Statistics I & II
• Data Mining & Decision Making
• Corporate Finance
• Financial Accounting
• Industrial Marketing

Undergraduate Engineering Related Courses Completed at Youngstown State University
• Mechanical Engineering Computations
• Stress and Strain Analysis I & II
• Mechanical Systems Design I & II
• Design of Machine Elements
• Kinematics of Machines
• Kinetics of Machinery
• Engineering Materials
• Mechanical Vibrations
• Mechanics I, II, & III
• Dynamic Systems Analysis
• Dynamics
• Control Theory
• Circuits & Electronics
• Fluid Mechanics
• Heat Transfer
• Thermal Fluid Applications
• Thermodynamics I & II
• Engineering Communication with Computer Aided Design
• Engineering Computations
• Engineering Drafting
• Engineering Economy
• Engineering Ethics
• Calculus I, II & III
• Differential Equations I & II
• Physics I, II & III
• Chemistry I & II

Business Intermediary Courses Completed
• Manufacturing M&A
• Pricing Small Businesses - Levels 1 & 2
• Negotiating the M&A Process
• Succession Planning
• Financing the M&A Acquisition
• Maximizing the Value of the Privately Held Company
• Tax Issues of Business Brokerage
• Recasting Financial Statements
• Managing the Due Diligence Process
• Certified Exit Planning Advisor (CEPA) Program


Q:

Please list your affiliations or memberships in any professional and/or industry organizations:

A:

Member of:
• American Society of Appraisers (ASA)
• National Association of Certified Valuators and Analysts (NACVA)
• Council of Smaller Enterprises (COSE)
• National Association of Government Guaranteed Lenders (NAGGL)
• Association for Corporate Growth (ACG)
• Turnaround Management Association (TMA)

Q:

For what area(s) of expertise have you been retained as an expert?

A:

Machinery & Equipment Appraisal/Valuation
---