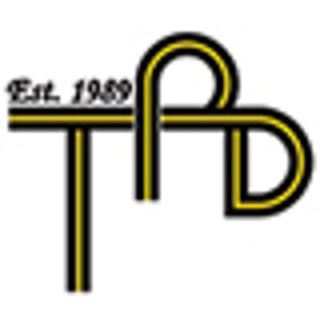 Kevin L. Johnson, P.E.
Traffic Planning and Design, Inc.
2500 East High Street, Ste. 650
Pottstown , PA 19464
Office: 610-326-3100
Fax: 610-326-9410
Introduction
Traffic Planning and Design, Inc, (TPD)'s team of professional engineers specializes in traffic and transportation engineering; highway and bridge design; and construction inspection. Specifically, Mr. Johnson has prepared/managed traffic impact/parking studies; traffic signal designs; Work Zone Traffic Control designs; and highway and intersection designs for over 2000 projects. He has also prepared over 60 expert witness reports for accident cases involving highway design, traffic signal design/operations/maintenance, Work Zone Traffic Control, pedestrian access/circulation, parking lot design, street lighting, roadside obstructions, traffic operations, signage, drainage design, etc.

Mr. Johnson employs a staff of 12 additional experts to cover such areas as bridge design, road construction techniques/practices/training, road maintenance practices/procedures/training, winter maintenance such as snowplowing, sign management/maintenance procedures, noise and wetland mitigation, etc.

TPD has provided expert witness services for clients in Pennsylvania, New Jersey, Delaware, Connecticut, New York, Virginia, and South Carolina.
---
Areas of Expertise
Accident Reconstruction
Construction
Environmental
Pollution
Traffic/Highway Safety
Transportation Engineering
Transportation Safety
---
Expert Background
Q:

Please list your professional accreditations, degrees, licenses, and certificates granted:

A:

Kevin Johnson is a Professional Engineer licensed in PA, NJ, and DE. Other members of our firm are licensed across the eastern United States region and beyond.

Kevin also holds a Master's Degree in Civil Engineering from Villanova University (PA).

Q:

Please list your affiliations or memberships in any professional and/or industry organizations:

A:

CURRENT
Southeastern Pennsylvania Transportation Authority (SEPTA) - Board of Directors (BOD)
Victory Bank - BOD
Associated Pennsylvania Constructors – BOD
Institute of Transportation Engineers
American Society of Highway Engineers (Past President)
PAST
Governor-Elect Tom Wolf Transportation Transition Team Member, 2014
PA Governor Tom Corbett's Transportation Funding Advisory Commission, 2011
US 422 Corridor Project Working Group for Greater Philadelphia Chamber of Commerce
PA Representative Jim Gerlach's Transportation Advisory Committee
Chester County Planning Commission - BOD
Tri-County Area Chamber of Commerce - BOD
Home Builders Association of Bucks and Montgomery Counties - BOD
Phoenixville Area YMCA – BOD

Q:

Please list any teaching or speaking experience you have had, including subject matter:

A:

Mr. Johnson has made presentations before the East Penn and Northeast Penn Sections of the American Society of Highway Engineers (ASHE) on various transportation projects; at the annual conference of the Pennsylvania Association of Environmental Planning on multiple occasions; and at the annual meeting of the Philadelphia chapter of the American Public Works Association. Mr. Johnson has co-authored articles in the ITE Journal, ASHE Scanner, and the Pennsylvania Township News.

Q:

Have any of your accreditations ever been investigated, suspended or removed? (if yes, explain)

A:

No

Q:

On how many occasions have you been retained as an expert?

A:

Over 500

Q:

For what area(s) of expertise have you been retained as an expert?

A:

Crash Investigation, Transportation Crash Investigations, Civil Engineering, Civil-Structural Engineering, Traffic Engineering, Traffic Crash Analysis, Traffic Signal & System Design, Expert Witness, Highway/Street Signals, Highway Design, Roadway Design, Traffic Signal and System Design, Civil-Structural Engineering, Transportation and Highway Safety
---
---
---