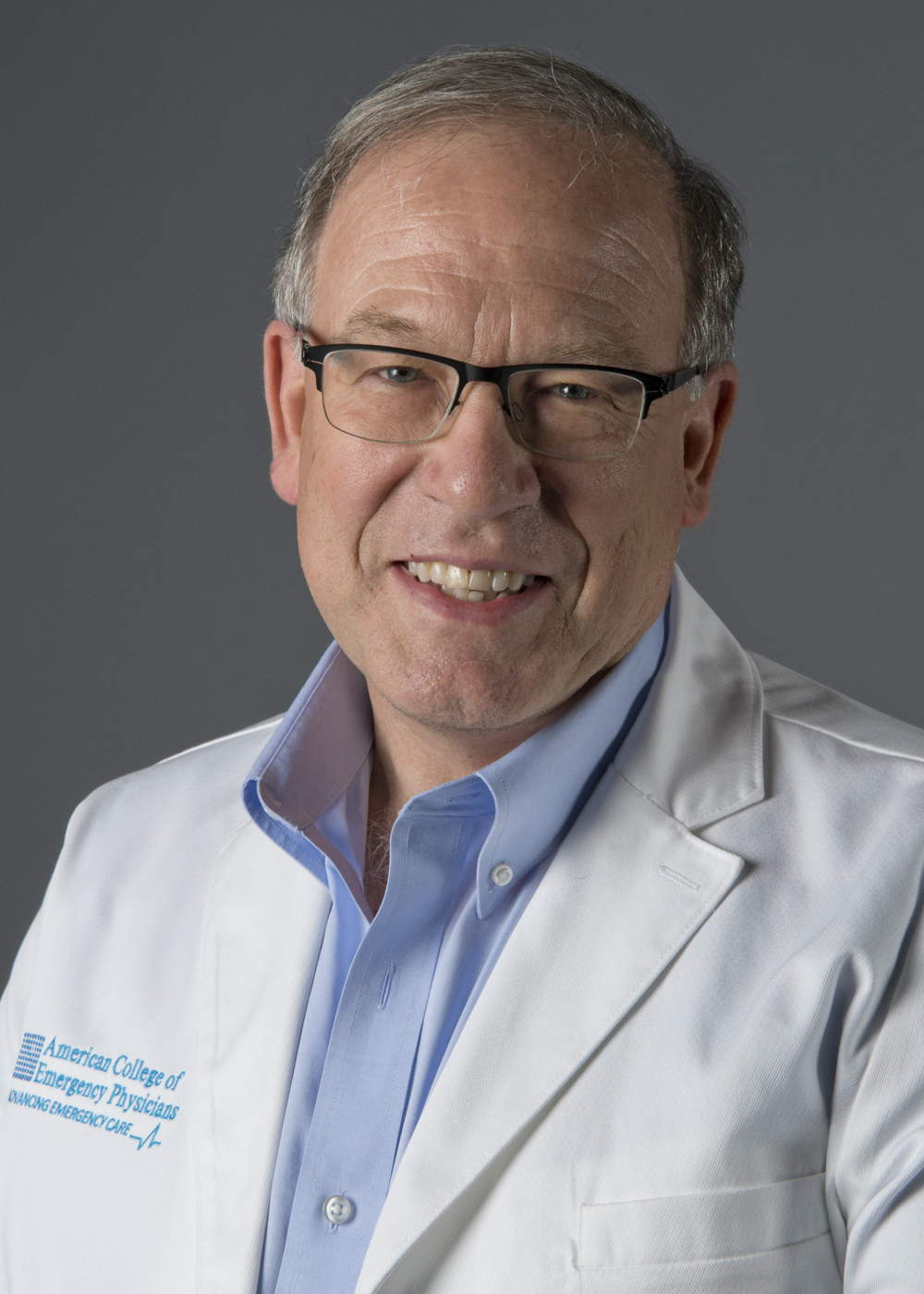 Dr. Kevin R Brown (MD, MPH, FACEP, FAAEM)
Brown Consulting Services
28 Byram Hill Road


Armonk, NY 10504-1506
Introduction
Dr. Brown is a residency-trained, board certified emergency medicine physician with twenty five years experience as a clinician and ED director. He has twelve years experience as a paramedic and paramedic instructor. He actively teaches in paramedic courses and conducts EMS call reviews and continuing education sessions for EMTs and paramedics. He works closely with physician assistants and nurse practitioners involved in emergency care

Dr. Brown has published three texts on electrocardiograms and has reviewed and testified as an objective expert in the field of emergency care for criminal defense/prosecution cases as well as medical malpractice cases for the defense/plaintiff's side.

Interests: airway management, chest pain/ emergency cardiac care, seizures, abdominal pain, electrocardiograms (ECGs/EKGs), EMS/ paramedic/ pre-hospital care, triage and against medical advice (AMA) cases, wound care, asthma, injuries/trauma, and sexual assault.
---
Areas of Expertise
Cardiology
Emergency Medical Services
Emergency Medicine
Personal Injury
Physician Assistants
Sexual Abuse
Trauma Surgery/Trauma Medicine
Urgent Care
Wrongful Death
---
Expert Background
Q:

Please list your professional accreditations, degrees, licenses, and certificates granted:

A:

MD, MPH, FACEP, FAAEM, EMT-P

Q:

Please list your affiliations or memberships in any professional and/or industry organizations:

A:

Medical school faculty (15 years); American College of Emergency Physicians, American Academy of Emergency Medicine, New York State American College of Emergency Physicians, Emergency Medicine Residents Association, National Association of EMS Physicians, National Association of EMT's,

Q:

Please list any teaching or speaking experience you have had, including subject matter:

A:

Teach EMTs, paramedics, emergency medicine, physician assistants, nurse practitioners, family practice and surgery residents.

Q:

Have any of your accreditations ever been investigated, suspended or removed? (if yes, explain)

A:

No

Q:

On how many occasions have you been retained as an expert?

A:

Approximately 30 in the last three years

Q:

For what area(s) of expertise have you been retained as an expert?

A:

acute myocardial infarction, airway management, chest pain, first responder responsibilities, CPR/BLS/ ALS resuscitation, subarachnoid hemorrhage, status epilepticus, asthma, sexual assaults, wound managment, abdominal aortic aneurysm, endotracheal intubation, trauma, cardiopulmonary resuscitation, EMS, treatment protocols, against medical advice (AMA) issues, EMT/ paramedic care, pre-hospital triage assessments, in custody and restraint associated deaths, excited delirium and physician assistant (PA)/ Nurse practitioner (NP) midlevel provider emergency care.

Q:

In what percentage of your cases were you retained by the plaintiff?

A:

Approximately 75% for medical malpractice cases; 50% for EMS cases. However, I offer my services to review "standard of care" issues for both the defense as well as the plaintiff's side.

Q:

In what percentage of your cases were you retained by the defendant?

A:

Approximately 25% in medical malpractice cases and 50% in EMS cases. However, I offer my services to review "standard of care" issues for both the defense as well as the plaintiff's side.

Q:

On how many occasions have you had your deposition taken?

A:

Approximately 12 in the last three years.

Q:

When was the last time you had your deposition taken?

A:

Within the last six months but please contact me for the most current deposition date.

Q:

On how many occasions have you been qualified by a court to give expert testimony?

A:

Approximately 20 (civil and criminal). My testimony has never been disallowed.

Q:

On how many occasions have you testified as an expert in court or before an arbitrator?

A:

Approximately 20 in last 10 years

Q:

For how many years have you worked with the legal industry as an expert?

A:

25

Q:

What services do you offer? (E.g.: consulting, testing, reports, site inspections etc.)

A:

Consulting, medical record review, professional misconduct hearings; medical necessity call reviews.

Q:

What is your hourly rate to consult with an attorney?

A:

No fee for the Initial case discussion

Q:

What is your hourly rate to review documents?

A:

$475.

Q:

What is your hourly rate to provide deposition testimony?

A:

$3,000 per day (unable to work 1 half-day in the emergency department)

Q:

What is your hourly rate to provide testimony at trial?

A:

$6,000 per day

Q:

Please list any fees other than those stated above (E.g.: travel expenses, copy fees, etc.)

A:

Travel expenses, medical models, audiovisual preparation, medical literature research
---
---
---
---