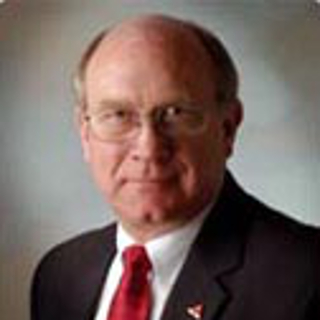 Kern G. Slucter, MS, MAI, SRA
Gannon Group, PC
9502 Walnut Highway
Dimondale , MI 48821
Office: 517-345-7500
Fax: 517-345-7483
Introduction
Gannon Group, P.C. is a real estate and business valuation and consulting firm serving local, regional and global clients. Kern G. Slucter, MS, MAI, SRA, the principal of the firm, has over 30 years of experience in valuation and consulting on a wide variety of real estate and general business issues. Mr. Slucter has experience appraising commercial, industrial, office, residential real estate assets, professional practices and going concerns. He has valued easements and other partial interests, as well as accounted for minority interests and lack of marketability in many types of property. For income producing properties he has applied discount rates in valuation models to determine net present value.

Our clients include corporations, lenders, attorneys, accountants, personal representatives as well as private individuals and other professionals. Our firm provides unbiased valuation and consulting reports for clients that demand conclusions that are well founded in market reality and that are developed through quality analysis. While important in all valuation, this is particularly important in helping clients make the appropriate decisions regarding their businesses and real estate assets. We assist clients in property tax appeals, legal disputes over properties and property rights, environmental and other detrimental conditions, construction defects, condemnation proceedings and other legal concerns.

Our reputation has been built serving clients with complex problems, unusual properties and/or unique legal considerations. Commonly, our assignments come from other appraisers who refer the unusual to us. We have been asked to appraise special purpose properties such as truck terminals, arenas, commissaries, sand and gravel extraction operations, repair facilities and airplane hangars in addition to the more common office, commercial (retail), industrial, multi-family, vacant land, agricultural and development properties. Unusual partial interests appraised include drainage easements, utility easements, and rights-of-way for both condemning authority and property owners. We also appraise businesses and real estate for owners considering selling their interests – be it the entire property or a partial interest.
---
Areas of Expertise
Business Valuation
Commercial Real Estate
Eminent Domain
Forensic Accounting
Golf Course Appraisal
Health Care Economics
Hotel Appraisal
Intangible Assets Appraisal
Machinery & Equipment Appraisal
Mapping & Surveying
Personal Property Valuation
Pollution
Real Estate Broker
Real Estate Damages
Real Estate Finance
Real Estate Leasing
Real Estate Malpractice
Real Estate Valuation
Residential Real Estate
Restaurant Valuation
Stocks & Bonds
Warehouse Operations
---
Expert Background
Q:

Please list your professional accreditations, degrees, licenses, and certificates granted:

A:

MS, MAI, SRA, MRICS, Certified General Real Estate Appraiser, Licensed Real Estate Broker, Licensed Builder

Q:

Please list your affiliations or memberships in any professional and/or industry organizations:

A:

Appraisal Institute, National Association of Realtors, Michigan Association of Realtors, CCIM, IREM

Q:

Please list any teaching or speaking experience you have had, including subject matter:

A:

Certified Uniform Standards of Professional Appraisal Practice Instructor, Approved Appraisal Institute Instructor

Q:

Have any of your accreditations ever been investigated, suspended or removed? (if yes, explain)

A:

No

Q:

On how many occasions have you been retained as an expert?

A:

Numerous

Q:

For what area(s) of expertise have you been retained as an expert?

A:

Various concerning Real estate, detrimental conditions, damages, appraisal, standards of practice and ethics.

Q:

In what percentage of your cases were you retained by the plaintiff?

A:

Estimated to be evenly divided.

Q:

In what percentage of your cases were you retained by the defendant?

A:

Estimated to be evenly divided.

Q:

On how many occasions have you had your deposition taken?

A:

Numerous

Q:

When was the last time you had your deposition taken?

A:

Last year.

Q:

On how many occasions have you been qualified by a court to give expert testimony?

A:

Numerous

Q:

On how many occasions have you testified as an expert in court or before an arbitrator?

A:

Numerous

Q:

For how many years have you worked with the legal industry as an expert?

A:

15 years

Q:

What services do you offer? (E.g.: consulting, testing, reports, site inspections etc.)

A:

Appraisals, Market studies, Feasibility studies, Appraisal review, ethics and Standards of Practice Consulting

Q:

What is your hourly rate to consult with an attorney?

A:

Negotiable

Q:

What is your hourly rate to review documents?

A:

Negotiable

Q:

What is your hourly rate to provide deposition testimony?

A:

Negotiable

Q:

What is your hourly rate to provide testimony at trial?

A:

Negotiable

Q:

Please list any fees other than those stated above (E.g.: travel expenses, copy fees, etc.)

A:

Negotiable
---
---
---