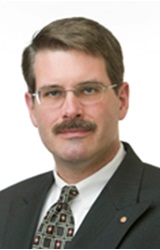 Mr. Kent D Steele
National Realty Counselors, Inc.
10505 Corporate Drive Suite 104
Pleasant Prairie , WI 53158
Mobile: 630-430-3865
Office: 630-430-3865
Introduction
Kent D. Steele, CRE, MAI, FRICS has served as the President of National Realty Counselors, Inc. since 2006. In this role, he regularly serves as an expert witness and litigation consultant in cases involving real estate valuation, appraisal standards, insurance claims and commercial transactions. Mr. Steele has performed appraisals on investment-grade office, apartment, hotel, retail, industrial, and special-purpose properties throughout the country for a variety of clients, including commercial and investment banks, pension funds, insurance companies, attorneys, investors and the U.S. Bankruptcy Court. He has more than 30 years of experience in the profession.
---
Areas of Expertise
Bankruptcy
Business Valuation
Commercial Real Estate
Escrow/Title Insurance
Hotel Appraisal
Intangible Assets Appraisal
Real Estate Valuation
Restaurant Valuation
Retail Real Estate
Shopping Center/Mall Real Estate
---
---
---