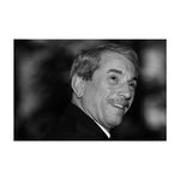 Dr. Kenneth H Brown
KHB CONSULTING SERVICES
1889 Maple Ave., Unit N-3
Evanston , IL 60201
Mobile: 847-922-1040
Office: 847-475-2755
Fax: 847-475-3545
Introduction
KHB CONSULTING SERVICES provides expert witness and consulting services to attorneys with cases involving chemical exposure, chemical accidents, industrial chemicals, household chemical products, hazardous materials, paint and coatings, failure analysis, aerosols and spray products, labels and warnings, product liability, premises liability, patent infringement, trade secrets.

We provide file review, research, field site investigations, gathering of evidence, laboratory testing and analysis, verbal reports, written reports of opinion, testimony at deposition and at trial.

We are your translator of technical jargon into easy-to-understand language.
---
Areas of Expertise
Chemical Engineering
Chemicals
Chemistry
Failure Analysis
Hazardous Materials
Labels & Warnings
Paint & Coatings
Products Liability
Trade Secrets
---
---